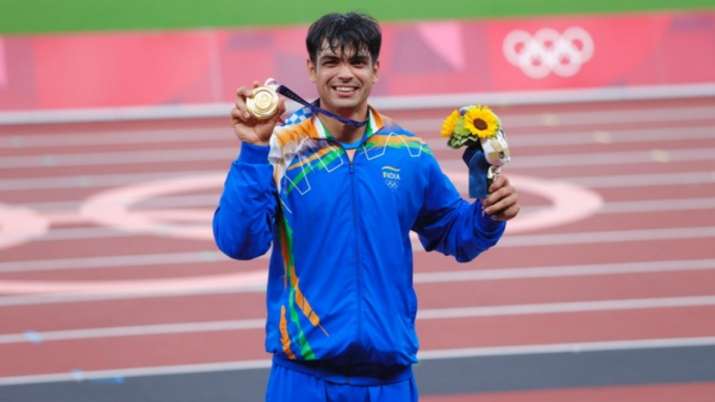 Javelin throw champion Neeraj Chopra won the gold medal by throwing 86.69 meters of javelin in his first attempt at the Kuortane Games in Finland on Saturday.
Another golden success for Neeraj Chopra
India's legendary javelin thrower Chopra overtook Trinidad and Tobago's Keshorn Walcott and world champion Anderson Peters of Grenada to claim the gold medal. Chopra threw a distance of 86.69 meters, which was enough to leave his rivals behind. He had set a new national record just a few days ago. This is the second competition he is participating in, after the Tokyo Olympics.
Another day, another medal🏅

With a throw of 86.69m at the Kourtane Games, @Neeraj_chopra1 wins his first Gold medal of the season.

Heartiest Congratulations to him.

Keeping winning, Keep inspiring.👏 pic.twitter.com/odJR9EYd54

— Sambit Patra (@sambitswaraj) June 18, 2022
Neeraj Chopra committed a foul in the subsequent two attempts.
The twenty-four-year-old champion athlete measured the winning distance in the first attempt itself. However, he later made two more attempts, but due to the slippery ground due to rain, he could not balance and fell. Later, he refused to attempt a third time.
Nasty slip for Neeraj Chopra on a very slippery runway at the Kuortane Games. He seems ok though. pic.twitter.com/6Zm0nlojkZ

— jonathan selvaraj (@jon_selvaraj) June 18, 2022
In this competition, Walcott took the silver medal with a throw of 86.64 meters, only .03 meters behind the Indian javelin thrower, while Peters threw 84.75 meters and finished third.
Neeraj had earlier won the silver medal with an effort of 89.30m at the Pavo Nurmi Games in Turku, Finland. Neeraj Chopra, the only Indian athlete to win a gold medal in an Olympic track and field event, continues to top the javelin throw with his stellar performances. He has been winning medals continuously after the 2020 Olympic Games. With this golden success at the Kuortane Games, his confidence will definitely be in seventh heaven for the Diamond League to be held in Stockholm on 30 June.