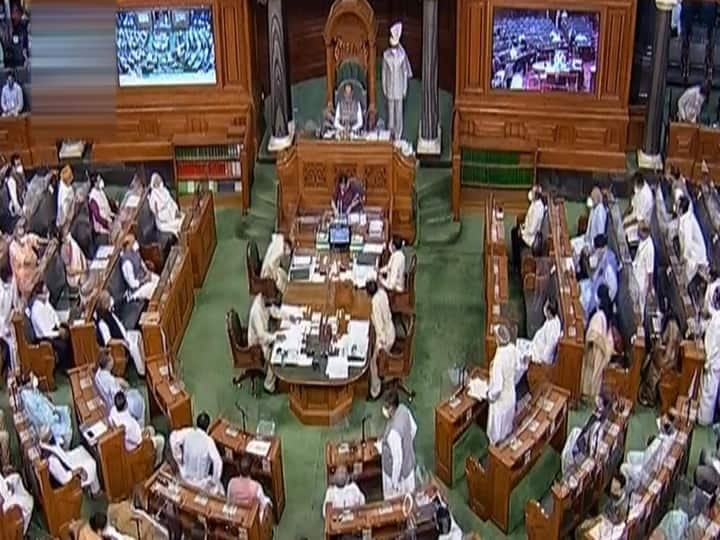 Omicron Variant: The new strain of corona virus has once again put the whole world on alert mode. However, it is a matter of relief that till now not a single case of this new variant has come to India. But the government is taking full vigilance from its side. In this sequence, a short duration discussion will be held in the Lok Sabha today under Rule 193 on Omicron. Talking about this, Health Minister Mansukh Mandaviya said in Rajya Sabha yesterday, 'Our country is still free from infection of this variant. All efforts are being made from our side so that no matter of this comes to the fore. He insisted that Kovid is under control, but it is not completely gone.
Parliamentary Affairs Minister Pralhad Joshi said on Tuesday that time has been allotted in the Lok Sabha on Wednesday for a short duration discussion on the COVID-19 pandemic. This discussion will take place under Rule 193, under which members can ask for details about Omicron, a new form of Covid-19. Joshi told reporters here that there will be a short-term discussion on the pandemic in the Lok Sabha on Wednesday.
Variants were launched in South Africa
Let us tell you that this virus was detected only last week. This variant was introduced in South Africa. However, the speed of its spread is faster than other variants and it has spread to the entire 13 countries in a few days. Due to not much information about this new variant at the moment, it is becoming difficult to stop it and it is infecting the vaccinated people. Cases of being infected with Omicron variants have been confirmed in many continents. Cases have also been reported in Germany, Italy, Belgium, Israel and Hong Kong.
Many states have issued guidelines
Omicron has once again increased the tension of all the countries of the world. India is also trying to stop this infection from reaching the country by going to every level. In this sequence, guidelines have been issued in many states including UP, Bihar, Maharashtra. The Maharashtra government has issued strict guidelines for international air travel on Tuesday. At the same time, surveillance teams have been deployed at the airport and railway stations in Jharkhand to check the passengers and instructions have been given to take full vigilance.