[ad_1]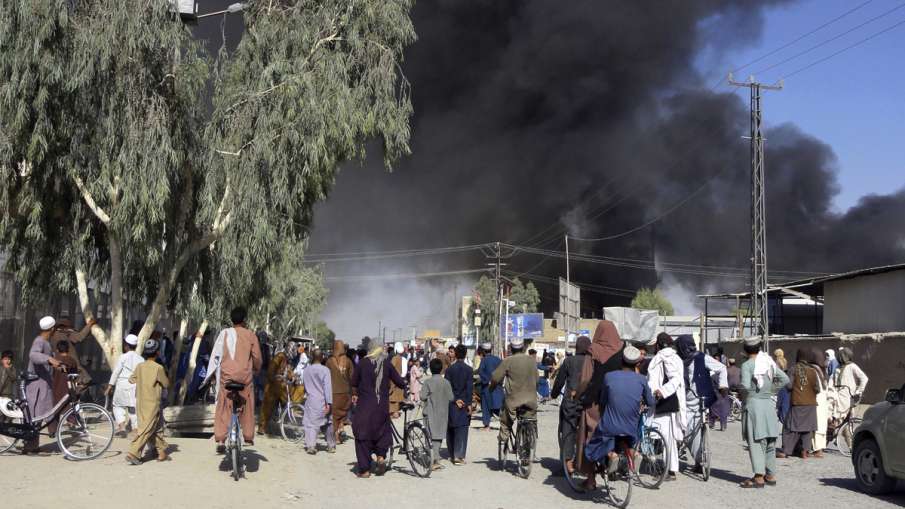 Kabul: An Afghan lawmaker and the Taliban have said extremists have captured Jalalabad and Kabul is cut off from the country's eastern side. Taliban released some photos online on Sunday morning in which his men can be seen at the governor's office in Jalalabad, the capital of Nangarhar province. The province's MP Abarullah Murad told the Associated Press that extremists had captured Jalalabad.
The Taliban took control of large parts of Afghanistan in the last week, after which the pressure on the central government of Afghanistan has increased. On the other hand, America, Britain and Canada have sent troops to help their diplomatic staff present there.
At the same time, let us tell you that earlier the Taliban captured a large and strong defense line city in northern Afghanistan, which is a major setback for the Afghan government. Also, the Taliban has reached near the capital Kabul even before the US can complete the process of withdrawing its troops from the war-torn country. Afghanistan's fourth largest city, Mazar-e-Sharif, was captured by the Taliban on Saturday after all-out attacks. An MP gave this information.
With this, the Taliban took control of all of northern Afghanistan, and now only the central and eastern parts are under the control of a Western-backed government. Balkh MP Abbas Ibrahimzada said the province's National Army Corps surrendered first, after which pro-government militias and other forces lost their morale and conceded defeat. He said Abdul Rashid and Ata Mohammed, who led thousands of fighters, had fled the province of Noor and were nowhere to be found. An Afghan lawmaker said the Taliban had captured Daikundi province without a fight.
[ad_2]