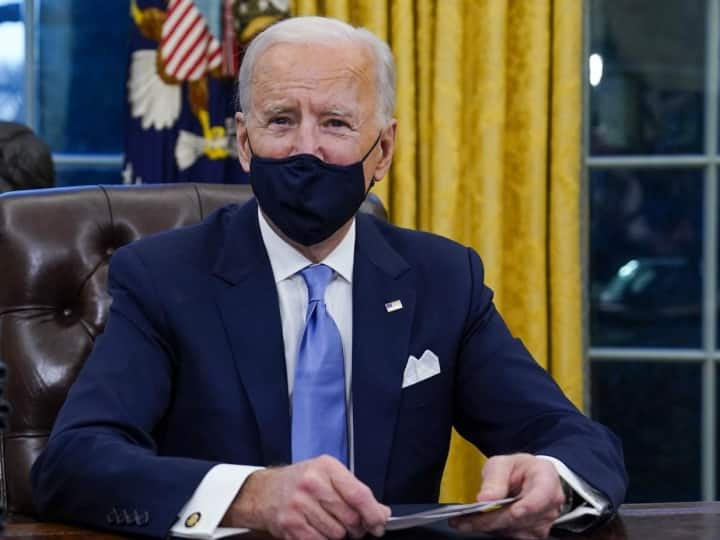 Omicron Variant: Omicron, a new variant of the corona virus found in South Africa, has once again created an atmosphere of tension around the world. Cases of this variant have also been seen in other countries. At the same time, now US President Joe Biden said that Omicron may be a matter of concern but there is nothing to panic.
Actually, speaking at the White House on the previous day, Joe Biden said that, he will soon present a detailed strategy that will tell how we are going to fight Corona in this winter season. At the same time, he further said that, we are fully cautious about the variants but not with shutdown, lockdown but with the aim of testing including maximum vaccination, booster shots, we will go ahead.
Get Booster Shots – Joe Biden
Joe Biden further urged the public to get fully vaccinated and booster shots. Also he said that, we will face this new variant in the same way as we did with the previous one.
This variant (#Omicron) is a cause for concern, not a cause for panic. I'll put forward a detailed strategy, outlining how we are going to fight COVID this winter, not with shutdowns & lockdowns but more widespread vaccination, boosters, testing & more: US President Joe Biden pic.twitter.com/XHgCZSBXrz

— ANI (@ANI) November 29, 2021
What is the symptom?
The World Health Organization has also expressed concern after the Omicron variant surfaced. In such a situation, the question is arising in everyone's mind that what are the symptoms of Omicron variant?
It has been told by the National Institute of Communicable Diseases (NICD) of South Africa that if the Omicron variant virus enters your body, then some special symptoms are not being seen. According to NICD, it has also been said that like Delta, some people infected with Omicron were also asymptomatic. In such a situation, NICD admitted that no different symptoms were seen in the person infected with Omicron.
How to check
Regarding the investigation of the virus, WHO has said in its statement that at present SARS-CoV-2 PCR is capable of catching this variant. In view of the new variants, along with India, many other countries have also become alert. Please inform that passengers coming from South Africa will have to stay in Quarantine and get tested.