[ad_1]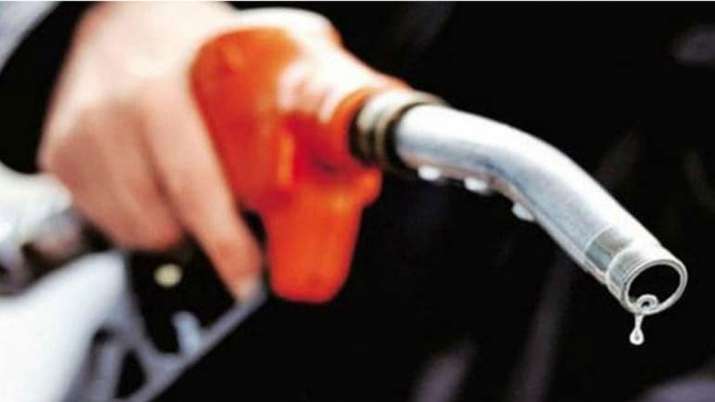 New Delhi: Relief from the rise in petrol and diesel prices, which reached record levels, continues on Sunday. Today, for the 22nd consecutive day, there has been no change in the prices of petrol and diesel. On the other hand, there is a trend of volatility in crude oil, but the prices remain above the level of $ 70 per barrel. This indicates that the oil companies will adopt a cautious approach, that is, the possibility of cutting prices is limited at the moment.
oil price fluctuations
Crude oil prices are seeing volatility. There is a softening of crude oil due to the fear of a third wave of Kovid across the world. However, despite the decline, Brent remains above $70 a barrel. Earlier on July 30, the price had reached above $ 75 per barrel. That is, there is pressure on the oil companies and the space for reduction in prices from crude oil remains limited.
According to the information given on the website of Indian Oil (IOC), at present
Petrol in Delhi is being sold at Rs 101.84 per liter and diesel at Rs 89.87 per liter.
Whereas in Mumbai today petrol is Rs 107.83 and diesel Rs 97.45 per liter.
Petrol in Kolkata today Rs 102.08 and diesel Rs 93.02 per liter
Petrol in Chennai today Rs 102.49 and diesel Rs 94.39 per liter
Petrol in Bengaluru today Rs 105.25 and diesel Rs 95.26 per liter
Petrol in Lucknow today Rs 98.69 and diesel Rs 90.26 per liter
Petrol in Patna today Rs 104.57 and diesel Rs 95.81 per liter
Petrol in Jaipur today Rs 108.71 and diesel Rs 99.02 per liter
Petrol in Gurugram today Rs 99.46 and diesel Rs 90.47 per liter
Petrol in Hyderabad today Rs 105.52 and diesel Rs 97.96 per liter
Petrol in Ranchi today Rs 96.45 and diesel Rs 94.84 per liter
Petrol in Pune today is at Rs 107.10 and diesel at Rs 95.54 per liter.
Petrol exceeds 100 in these states
Petrol prices have gone above Rs 100 per liter in 15 states including Rajasthan, Madhya Pradesh, Maharashtra, Andhra Pradesh, Telangana, Karnataka, Odisha, Tamil Nadu, Kerala, Bihar and Punjab due to continuous increase in oil prices. On May 1, where petrol in Delhi was being sold at Rs 90.40 per liter. The same has come to Rs 101.84 per liter today. Petrol has increased by Rs 11.44 per liter in less than 15 weeks. At the same time, the price of diesel has also increased by Rs 9.14 per liter in the last two months.
You can also know the price of petrol diesel
Indian Oil has given the facility to know the rate of petrol and diesel. You can also know through SMS. Indian Oil customers type in the message box – RSP 102072 (RSP Dealer Code of Petrol Pump) to know the Delhi price and send it to the number 9224992249. Similarly, type RSP 108412 for Mumbai, RSP 119941 for Kolkata and RSP 133593 for Chennai and send it to 9224992249. By doing this you will get the latest rates on your mobile.
[ad_2]