[ad_1]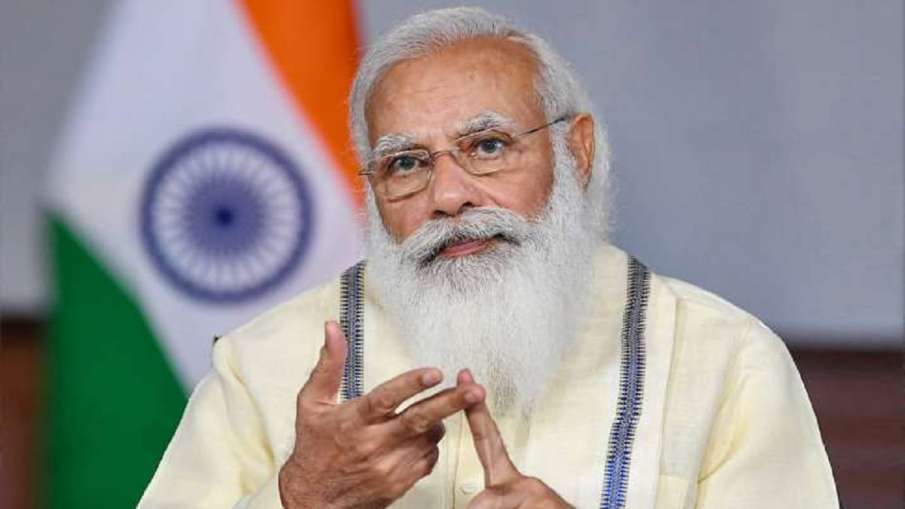 New Delhi: Prime Minister Narendra Modi has congratulated the Indian hockey team for winning the bronze medal at the Tokyo Olympics. He spoke to the team's captain Manpreet Singh, coach Graham Reid and assistant coach Piyush Dubey over the phone, congratulating him for this achievement and said that we are proud of you, you all have created a history. PM Modi told Manpreet that you have made history. Along with this, he said that Manpreet's voice is high today, whereas that day (the day India lost to Belgium) his voice was not so high. At the same time, Manpreet thanked the PM for continuously boosting the morale of the hockey team.
Before talking to the captain and coach of the team, he had congratulated the team by tweeting, "Historic. This day will always be in the memories of every Indian. Congratulations to our men's hockey team for winning the bronze medal. With this, he has enthralled the entire country, especially the youth. India is proud of its hockey team." In another tweet in Hindi, the Prime Minister said, "Happy India! Inspired India! Proud India! The stupendous victory of the hockey team in Tokyo is a proud moment for the entire nation. This is New India, India full of confidence. Many congratulations and best wishes to the hockey team again.
The eight-time Olympic champion and world number three India were at one point trailing 1-3 but managed to overcome the pressure and register a win with four goals in eight minutes. Simranjit Singh (17th and 34th) scored two goals for India while Hardik Singh (27th), Harmanpreet Singh (29th) and Rupinder Pal Singh scored one goal each. The Indian team won an Olympic medal 41 years after winning the last of its eight gold medals at the 1980 Moscow Olympics.
[ad_2]