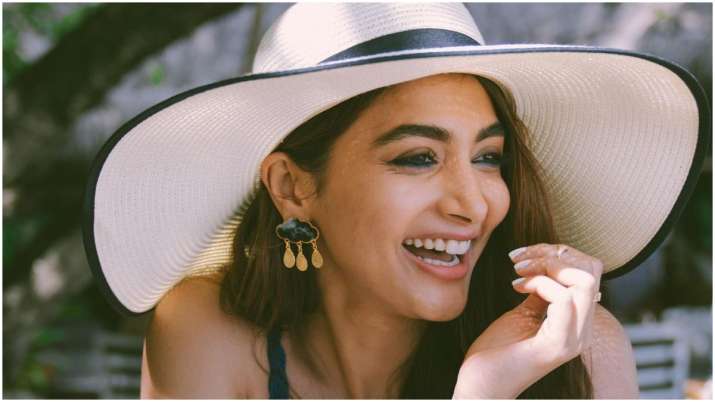 Pooja Hegde is all set to shatter her magic with big budget films in 2022. She has 4 big films in the coming time. After the success of Dussehra blockbuster Most Eligible Bachelor, actress Pooja has taken over the entire film industry. The rising pan India star will be seen showcasing acting in the big films of 2022.
The actress from the film La Vaikunthapuramlo will be seen trying out different genres and characters this year. Her upcoming films this year are 'Radhe Shyam', 'Circus', 'Acharya' and 'Beast'. The trailer of 'Radhe Shyam' has made us all go crazy, which is like a fairy tale, she plays the character of a girl who turns against her fate.
Apart from this, she will be seen opposite Ranveer Singh in one of the most awaited comedies 'Circus' directed by Rohit Shetty. In 'Acharya' she plays a village girl named Nilambari and is returning to Tamil cinema with Vijay Thalapathy's film 'Beast'. Salman Khan's 'Bhaijaan' is one of his most talked about upcoming films in Bollywood.
Talking about her stellar year, Pooja Hegde says, "Last year 2021 has given me a lot despite many challenges and inspirational too. The love that Most Eligible Bachelor got from theaters was tremendous, which made me feel like a newmaker. This year in 2022, I am bringing to the audience some amazing cinema that will be memorable for them. I want to learn everything in my work, which will inspire my audience, producer and me."
Her upcoming films include 'Beast' with Vijay Thalapathy, 'Bhaijaan' with Salman Khan, 'Circus' with Ranveer Singh, 'Acharya' with Chiranjeevi and Ramcharan, 'Radhe Shyam' with Prabhas and with Mahesh Babu. is SSMB28.