[ad_1]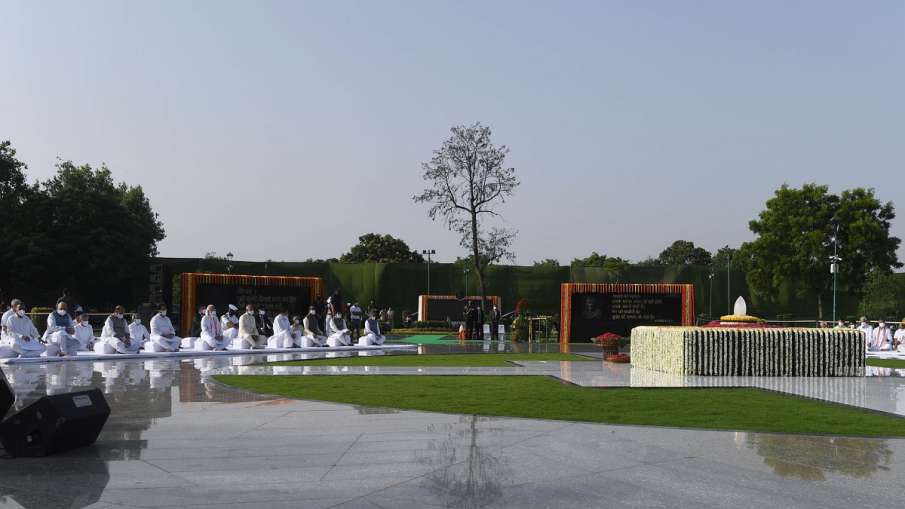 New Delhi. President Ram Nath Kovind, Vice President M Venkaiah Naidu, Lok Sabha Speaker Om Birla and Prime Minister Narendra Modi on Monday paid tributes to former Prime Minister Atal Bihari Vajpayee on his third death anniversary at "Sadaiv Atal" in Delhi. Apart from these, several Union ministers and party leaders including Defense Minister Rajnath Singh, Union Home Minister Amit Shah and Bharatiya Janata Party President JP Nadda paid tribute to Vajpayee.
In a tweet, the Prime Minister said, "We remember his splendid personality, remember his kind hearted nature, his wit and sense of humour, we remember his role in national progress." He said, "Atal ji is in our hearts and in the memories of the citizens. Today, on his death anniversary, always went to Atal and paid tribute to him.
"Sadaiv Atal" is a memorial to Vajpayee. On this day in the year 2018, Vajpayee died after prolonged illness at the All India Institute of Medical Sciences (AIIMS) in Delhi. Vajpayee was awarded the Bharat Ratna, India's highest civilian honor, in 2015.
[ad_2]