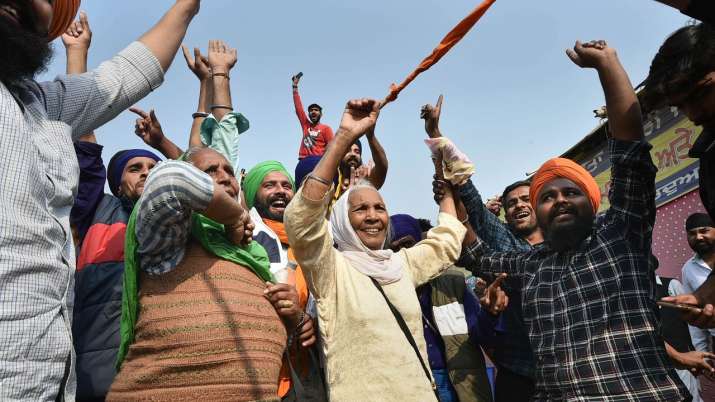 New Delhi: After the passage of the Agricultural Laws Withdrawal Bill from the Lok Sabha and Rajya Sabha, the President has also given his assent and legally all three agricultural laws have now expired. A notification in this regard has also been issued by the government on Wednesday evening. The Agricultural Law Withdrawal Bill was passed by Lok Sabha and Rajya Sabha on Monday itself.
The Agriculture Act was withdrawn on the very first day of the winter session of Parliament. The three agricultural law withdrawal bills were passed by voice vote in both the houses of Lok Sabha and then Rajya Sabha. The Agricultural Laws Return Bill, first introduced in the Lok Sabha at 12 o'clock, was passed without discussion within four minutes. After the Lok Sabha, the bill was introduced in the Rajya Sabha at 2 pm, there too it was passed within a few minutes.
#FarmLaws | Act may be called Farm Laws Repeal Act, 2021. Farmers (Empowerment&Protection) Agreement on Price Assurance&Farm Services Act, 2020, Farmers' Produce Trade&Commerce (Promotion & Facilitation) Act, 2020 & Essential Commodities (Amendment) Act, 2020 are hereby repealed. pic.twitter.com/8JHvEs34bR

— ANI (@ANI) December 1, 2021
Union Agriculture Minister Narendra Singh Tomar had said on the Agricultural Laws Repeal Bill 2021, brought to repeal three agricultural laws, that the government and the opposition parties were in agreement on the issue of repeal of these bills. Talking to reporters after the passage of the repeal bill in both the Houses of Parliament, Tomar said that although the issue could have been discussed in the Lok Sabha, it could not be done due to protests and uproar by the opposition parties.