Raj Kaushal 1st Death Anniversary: The one who goes is gone and only memories remain. On 30 June 2021, film producer director Raj Kaushal died of a heart attack. While Bollywood was shocked by the news of Raj's death, a mountain of sorrow broke on the head of his wife Mandira Bedi. Mandira and Raj broke up with 25 years old. A laughing-playing family was shattered by the death of Raj. The condition is that every moment in the last 1 year, Mandira was haunted by Raj.
Raj Kaushal started his career as an assistant director. Later it happened that both became director and producer of films like 'Pyaar Mein Kabhi Kabhi', Shaadi Ka Laddu. Not only this, he was also the stunt director of the film 'Bekhudi' released in 1992. Mandira Bedi and Raj had a love marriage. When Raj and Mandira met for the first time, Raj used to work in a film making company. At that time there was a search for a new face for 'Phillips'. Mandira, who became famous for 'Shanti' TV serial, had gone to audition. For the first time both saw each other at this time. There was friendship which turned into marriage after love.
Mandira misses her wedding anniversary

After the death of Raj Kaushal, when her first anniversary fell, it was very difficult for Mandira Bedi. Sharing one of her wedding pictures on Instagram, Mandira wrote that 'If Raj had been there, it would have been our 23rd anniversary'. From this, Mandira's grief can be gauged. Both got married on 14 February 1999. After 12 years of marriage, Mandira gave birth to son Veer. Mandira Bedi and Raj Kaushal completed their family by adopting a girl child.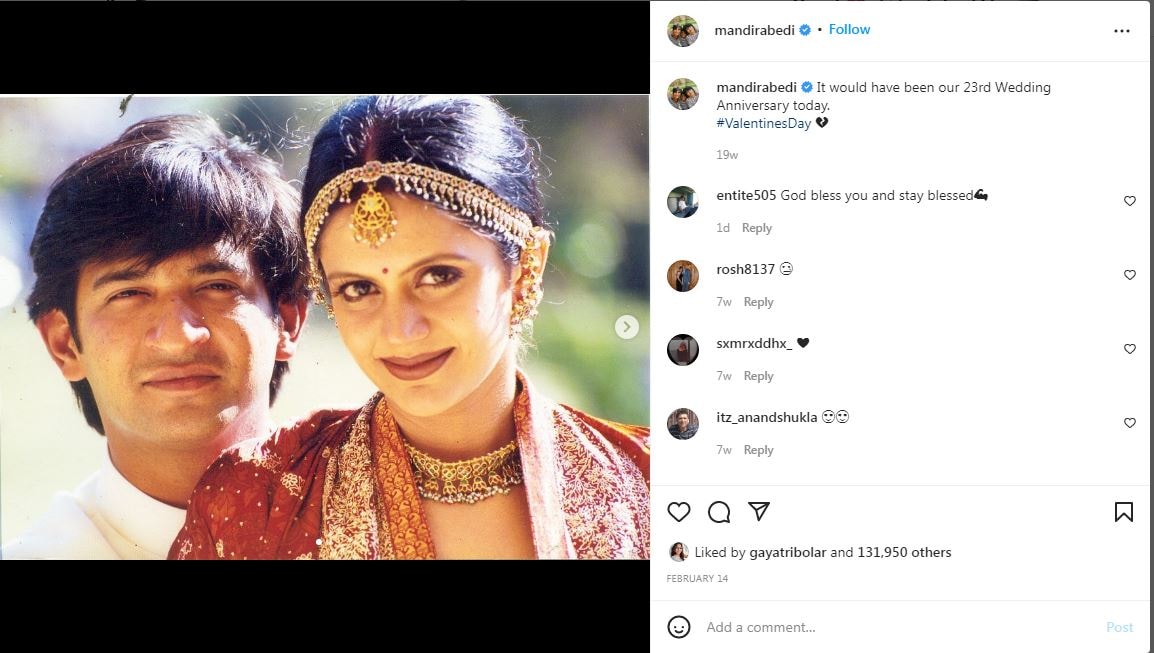 Mandira misses Raj Kaushal's birthday

Not only this, remembering Raj Kaushal's birthday on 15th August, Mandira Bedi wrote 'how much fun we used to have every year on this day'.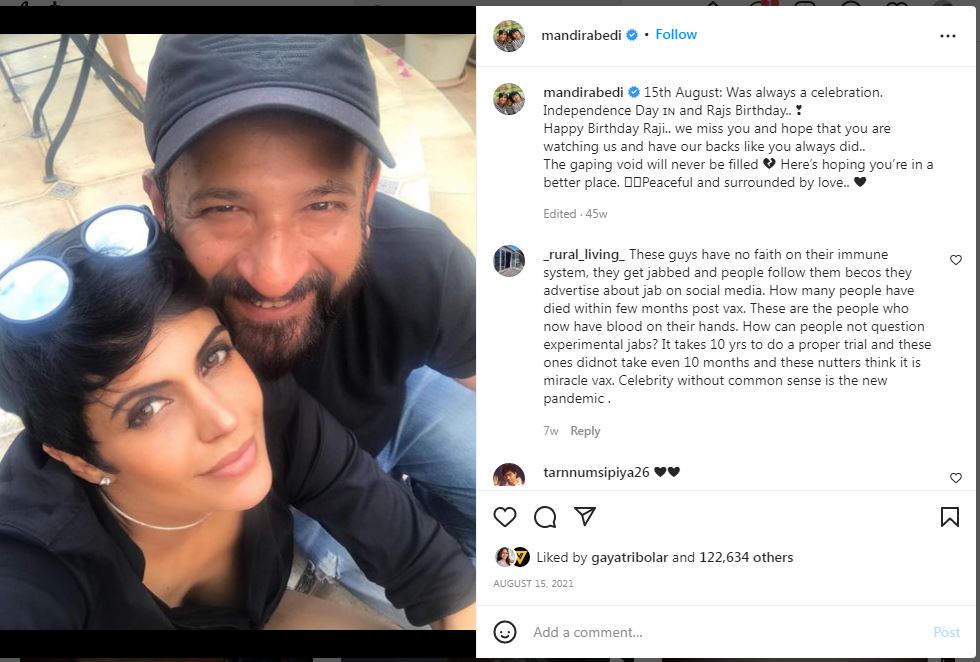 Raj Kaushal was a pure and cool man of heart. Raj Kaushal stood by Mandira Bedi in every difficult time of her life and firmly supported her in every decision.