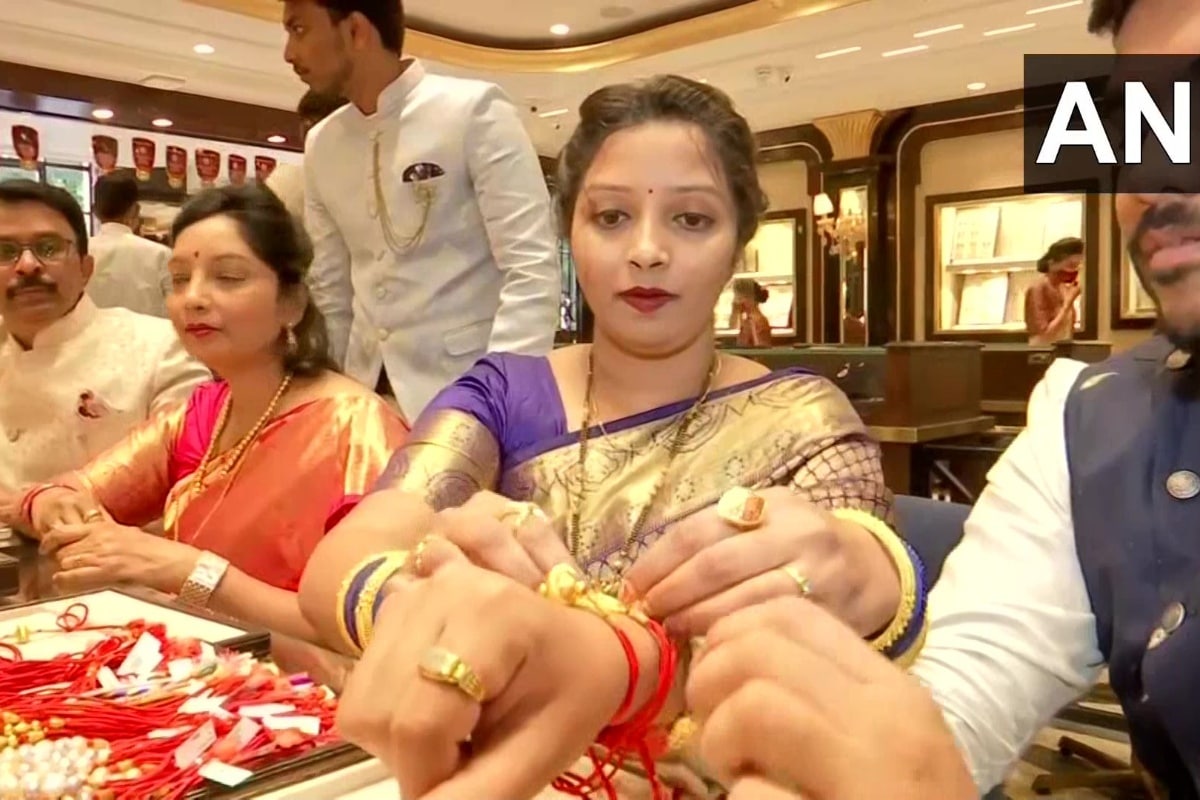 New Delhi. The festival of Raksha Bandhan is being celebrated all over the world. Now with the passage of time there has been a change in the way of celebrating the festival. Rakhi has traveled from silk thread to gold jewelry. There is a lot of craze for gold, silver and precious stones in Nagpur, Maharashtra. Shopkeepers say that these rakhi can also be worn as bracelets.
According to news agency ANI, a huge increase is being seen in the demand for precious rakhi of gold and silver in the jewelry shops located in Nagpur. The shopkeepers are telling that they are getting good response from the customers on these precious rakhi. Jeweler Rajesh Rokade informed, 'We have brought rakhi made of gold, silver, pearls etc., which can also be worn as a bracelet in the hand. We have received great response from customers.
Vaccination postponed in Gujarat
The Gujarat government said on Friday that the Kovid-19 vaccination campaign will be suspended on August 22 due to the festival of Raksha Bandhan. In a statement, Deputy Chief Minister Nitin Patel said that the decision to take a day's break on Sunday was taken so that the women health workers involved in the vaccination campaign could celebrate Raksha Bandhan with their families. Patel is also handling the health department.
Change in timing of metro service in Delhi
The decision was taken to start metro services early in the morning on the occasion of Raksha Bandhan in the capital Delhi. The Delhi Metro Rail Corporation (DMRC) said on Saturday that the services of the Delhi Metro will start early on Sunday on several routes to provide convenience to commuters on the occasion of Raksha Bandhan. On normal days, the Metro service on the Phase-3 corridor starts at 8 am on Sundays. DMRC tweeted, "For the convenience of passengers on the occasion of Raksha Bandhan, metro services will start on 22nd August 2021 (Sunday) at 6.30 am on Pink Line and at 6 am on Magenta Line."