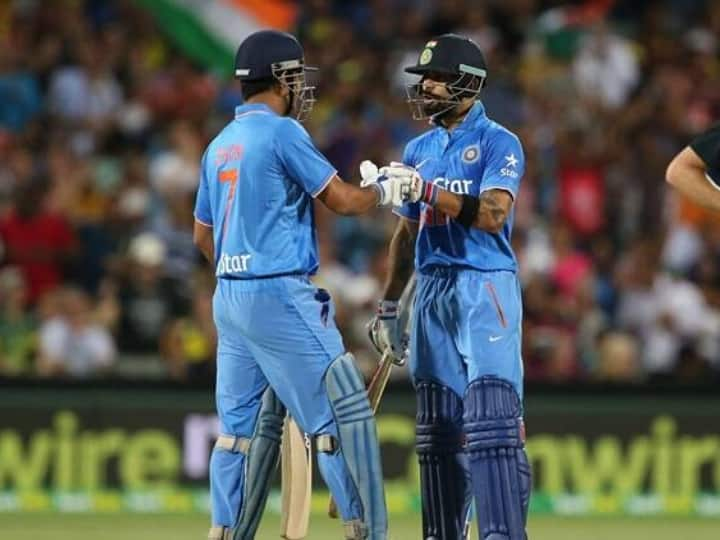 Republic Day 26 January India vs Australia MS Dhoni: It is a matter of pride for any team to win on a special date associated with their nation. The Indian cricket team also hoisted the tricolor in Adelaide on a special date related to the country. Team India won against Australia by 37 runs in the match played on January 26, 6 years ago. Virat Kohli played an important role in this victory. He played a stormy innings and took India to a big score.
Year 2016. The Oval Ground of Adelaide. In the first match of the T20 series, the teams of India and Australia were face to face. Australia won the toss and decided to bowl first. Rohit Sharma and Shikhar Dhawan arrived to open for India. Dhawan got out on a personal score of just 5 runs. After Shikhar's dismissal, Virat Kohli reached the field. He played a good partnership with Rohit, when Rohit got out on a personal score of 31 runs. He hit 4 fours and a six in 20 balls.
After Rohit's dismissal, Suresh Raina came to support Virat. Raina faced 34 balls and scored 41 runs with the help of 3 fours and a six. After that got out. In the end, captain Mahendra Singh Dhoni reached the crease. Dhoni scored an unbeaten 11 runs in just 3 balls. Dhoni hit a six and a four. While Virat remained unbeaten even after playing a stormy innings. He scored 90 runs off 55 balls. Virat's innings included 9 fours and 2 sixes.
Indian cricket team scored 188 runs in 20 overs losing just 3 wickets. In response, the Australian team was all out for 151 runs. Aaron Finch scored 44 runs for Australia. While bowling dangerously for Team India, Jasprit Bumrah took 3 wickets. He gave 23 runs in 3.3 overs. Along with Bumrah, Hardik Pandya, Ravindra Jadeja and Ravichandran Ashwin took two wickets each. In this way, the Indian team defeated Australia by 37 runs on 26 January.