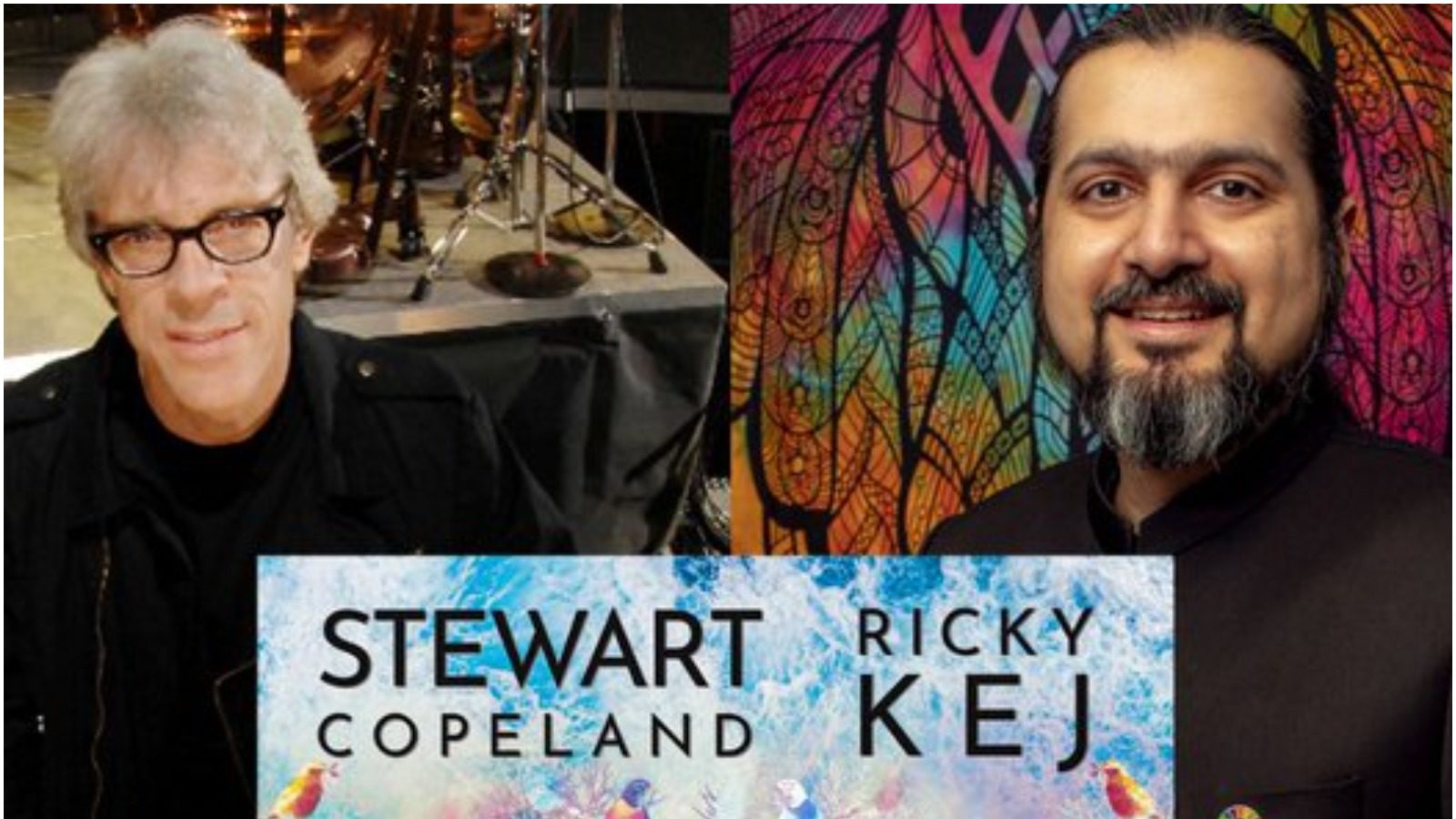 Indian Music Compose And Grammy Award winners Ricky Kej and rock-legend Stewart Copeland have been nominated for the 64th Grammy Awards for their latest album Divine Tides. The album is produced by Lahiri Music.
Artists from all over the world are seen in the album 'Divine Tides'. In this, a tribute has been given to the beauty of our natural world and human life. Critics have praised the album, which has 9 songs and 8 music videos. These songs were shot from the beauty of the Indian Himalayas to the snowy forests of Spain.
Now trade analyst Taran Adarsh ​​has praised this album and the artists associated with it. He writes in the tweet, 'Bring India on the Global Map: Made India Feel Proud.. Ricky Cage, Stewart Copeland & Lahiri Music have received a Grammy nomination for the album 'Divine Tides'.
Won Grammy Award for 'Winds of Sansar'
According to media reports, 'Divine Tides' has already won many awards at events across the world. This isn't the first time Ricky Cage has been nominated for a Grammy. Let us inform that he won the Grammy Award in 2015 for the album 'Winds of Sansar'. Based on the ideals of Mahatma Gandhi and Nelson Mandela, this album was a huge success. It peaked at number 1 on the US Billboard New Age albums chart.
Ricky Cage is the youngest Indian to win a Grammy Award
Ricky Cage is the youngest person in India to win a Grammy Award. Meanwhile, 5-time Grammy Award winner Stewart Copeland is the founder and drummer of the famous British rock group 'The Police'. Talking about his nomination at the Grammys, Ricky Cage said, "It's an honor to be nominated for a second Grammy Award for our album 'Divine Tides'. Though my music is cross-cultural, it has its roots in India.
Indian music gets prestige
He further adds, 'I am extremely proud that Indian Music has been recognized and shortlisted by the Academy for this prestigious award. This nomination encourages me more and strengthens my belief in promoting music.