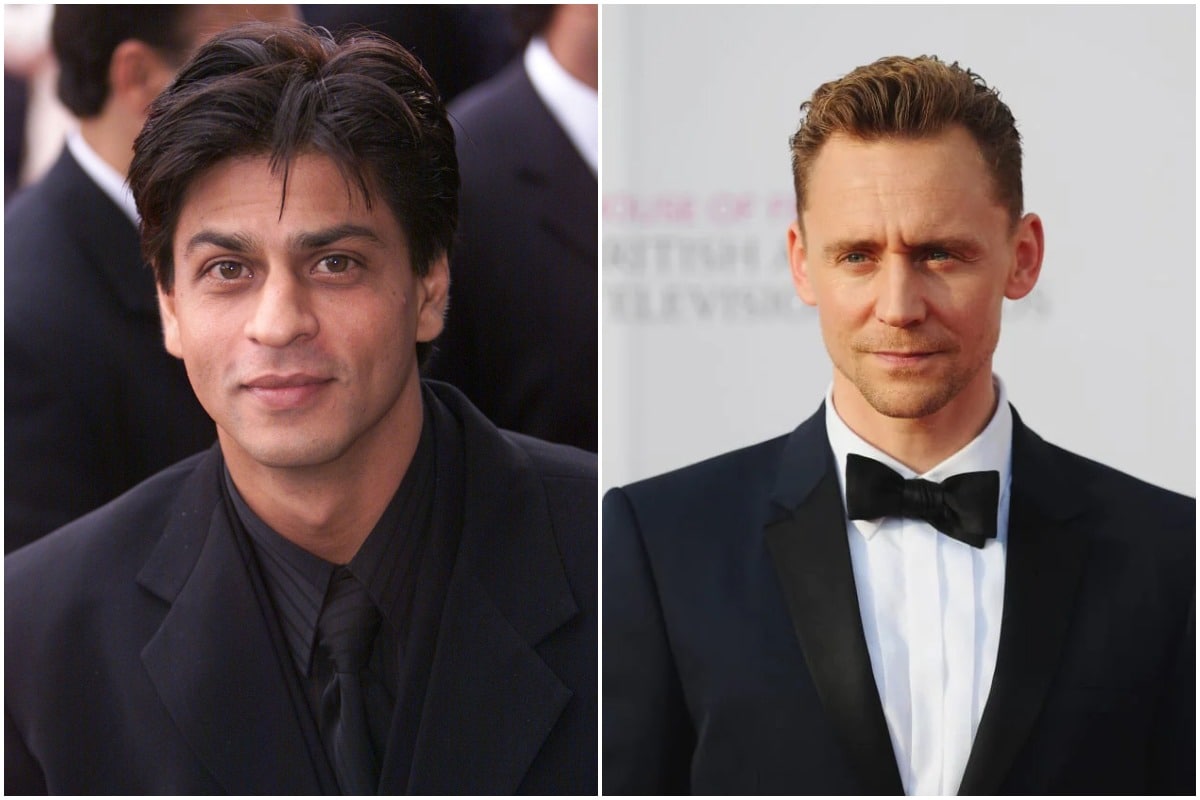 Shahrukh said that he is very much looking forward to watching Tom's web series 'Loki'. (Photo Credit – Reuters and File Photo)
Mumbai. After veteran British actor Tom Hiddleston called himself a fan of Shahrukh Khan, the Bollywood superstar has also praised actor Tom's performance in the much-loved web series Marvel. Earlier this week, Tom was seen playing a word association game in a video posted on the official Twitter handle of streaming platform Disney Plus Hotstar Premium.
Tom, who played the popular character of Loki in the Marvel Cinematic Universe (MCU) web series, took the name of Shahrukh Khan in response to a question asked about his opinion about India. Even on the question about Bollywood, the British actor called himself a fan of Shahrukh by taking his name. This video of Tom has become a topic of much discussion among the Indian audience.
After being praised by Tom, the Bollywood superstar wrote on Twitter about his character Loki in the MCU, 'God of Mischief, you are very kind and big hearted. Hope there is no devil behind this claim. Shahrukh, 55, said that he is looking forward to watching Tom's recently released web series 'Loki'. 'Loki' is airing on Disney Plus Hotstar Premium from Wednesday.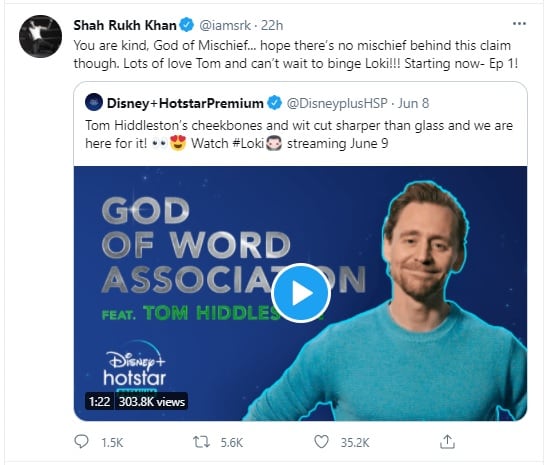 Shahrukh's post.
Badshah Khan wrote on Twitter, 'Tom, lots of love to you, I can't wait to see Loki. I am just starting the first episode. 'Loki' is composed by Michael Waldron while it is directed by 'Sex Education' fame Kate Harron. In another tweet, Shahrukh said that he will start work soon. King Khan also wished good health to the people who started working again. Significantly, Shahrukh will be seen in the action thriller film 'Pathan' to be made under the banner of Yash Raj Films.