[ad_1]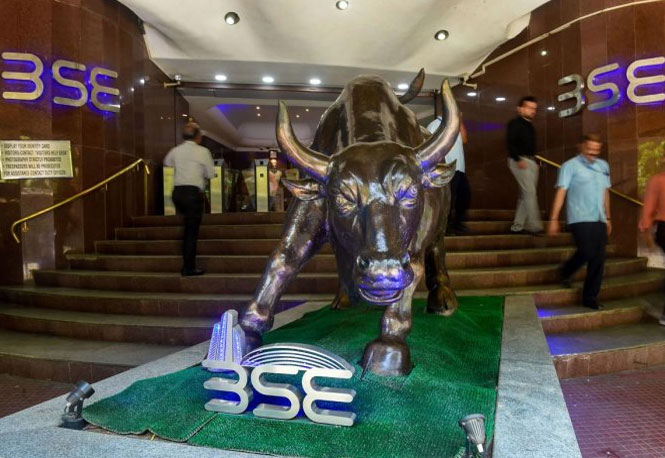 New Delhi. The trend of touching record levels in the stock market continues. Sensex and Nifty have reached new record levels in trading on Tuesday. In today's trade, the Sensex closed at 55,792 with a gain of 210 points. On the other hand, Nifty closed at the level of 16615 with a gain of 52 points. These are the index's record closing levels. In today's business, the biggest gain has been seen in the IT sector, while the rise in the major indexes has been registered due to the gains in the IT sector giants.
How was today's business
Today, after the sluggishness in the business of the day, sharp buying was seen in the last hour. In the last hour of trading, the Sensex recorded a day's high of 55,854.88 and the Nifty at 16628.55. These have been the highest levels of both the indexes so far. There was also a decline in the market before noon, during which the Sensex had reached the day's low of 55,386.49.
That is, during the trading, the Sensex gained 468 points from the day's low levels. The rise in the index has been seen due to the heavyweights of the IT sector. Today TCS closed 2.32 percent, Infosys 2.16 percent, while Tech Mahindra closed with a gain of 3.2 percent. The gains in the market could have been better, although losses in Reliance Industries and HDFC Bank affected the gains in the index. Reliance Industries closed with a gain of 0.39 percent and HDFC Bank 0.95 percent today.
How did the sectors perform?
In today's business, the biggest gain has been seen in the IT Sector Index. The index closed with a gain of 2.57 percent today. On the other hand, the FMCG sector registered a rise of 1.42 percent and the pharma sector by 0.54 percent. Along with this, Nifty Healthcare Index gained 1.72 percent and Nifty Consumer Durables gained 0.64 percent. On the other hand, the metal sector index declined 2.3 percent. The index of public sector banks closed with a fall of 1.79 percent. The banking sector has seen a decline of 0.63 percent and the realty sector 0.70 percent.
[ad_2]