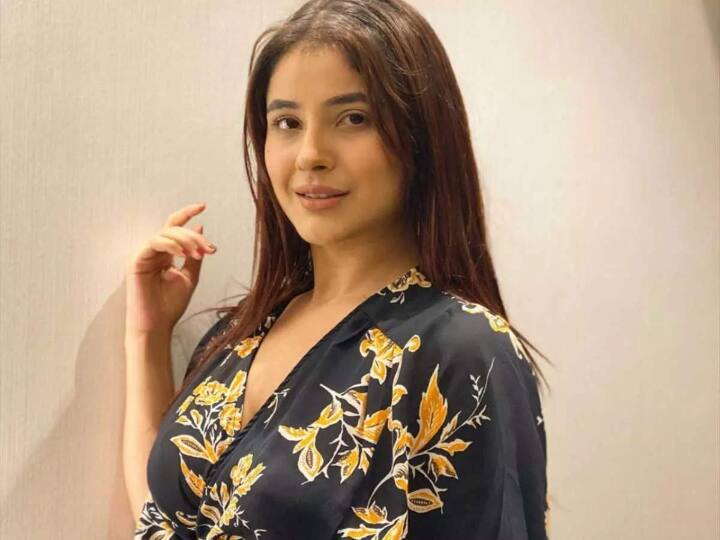 Shehnaaz Gill Back To Normal: It has been 5 months since the death of Siddharth Shukla. After the death of Siddharth, Shehnaaz Gill was completely shattered but now she is slowly taking care of herself and has returned to her work. Recently, a video of her was also in the headlines.
Shahnaaz Gill wins everyone's heart with her innocent and flirtatious nature. Shahnaaz, who once talked non-stop, stopped speaking after losing her closest friend Siddharth Shukla. However, now how she is keeping herself normal, it has been revealed in one of her videos, in which she has talked about doing meditation. In the video, she says, 'I like meditation. I do it everyday. If anything is going wrong in your life, then it will not matter to you, if you are doing meditation. In the video, Shahnaaz is seen in a very jolly mood.
She told that these days she is doing brand shoots and doing her favorite work 'makeup'. She says that if she gets 'Disney' films, she will definitely do it. Let us tell you that she has disclosed all these things during the conversation. Recently, a remix video has been made on the dialogue 'Boring day Boring People' spoken by Shahnasz during Bigg Boss. Behind the scene video of this remix song is now going viral. It is known that Shahnasz Gill appeared in Bigg Boss 13. During this, she had a close friendship with the winner of the show, Siddharth Shukla.
There were reports that both are dating each other. Both worked together in many music videos. However, on September 2 last year, Siddharth Shukla died due to cardiac arrest, after which Shahnaaz Gill was as if broken. However, after several months have passed, now she is trying to be the same again. Fans are also expressing their happiness by seeing him like this through comments.