Shehnaaz Gill Video: Television queen and popular actress Shahnaaz Gill remains in the headlines these days. Shahnaaz becomes a topic of discussion among people for some reason or the other. Sometimes about hot photoshoots, and sometimes about her viral videos. Now Shahnaaz has put a video on her Instagram in which she is enjoying the water on the beach.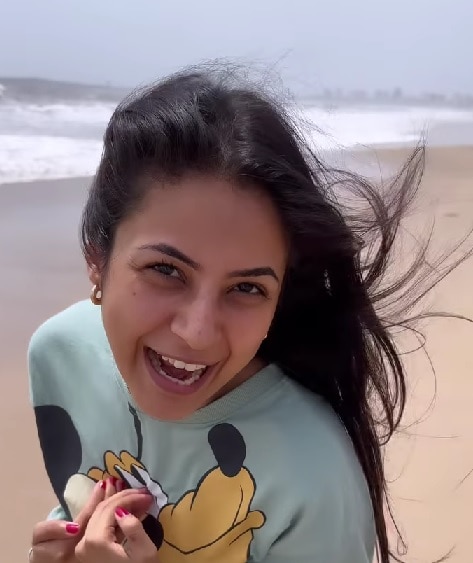 Shahnaaz on the beach
In this video, Shahnaaz is looking very cute in a T-shirt of white paint and green color graphics. Shahnaaz has shared a video of herself on her official Instagram account. In this video she is saying 'Moon attracts water, but now see…Shehnaaz attracts water!!, In this video, her flirtation is wooing everyone.
View this post on Instagram
Fans' comments
This video of Shahnaaz Gill has been covered on social media. Within minutes, this video has got more than 1 lakh likes in Instagram. A fan of Shahnaaz has written, 'Take it easy Chandni'. Then another wrote, 'Keep smiling forever, one fan has written that so beautiful and classy, ​​Shahnaaz Gill Queen of Horts.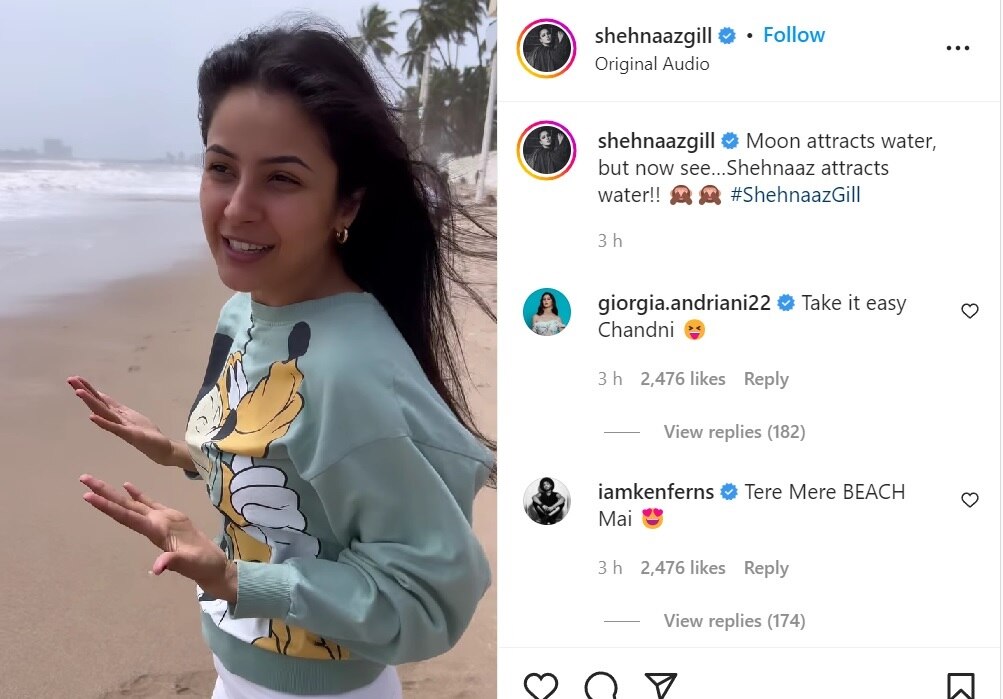 Shahnaaz's style is unique
Then at the end of this video, Shahnaaz told that she will soon go to a mall for a walk. Then she said that 'everyone will come to meet, but I will not tell the time'. Seeing this bubbly video of Shehnaaz, people are also sending heartshape and fire emoji to her.