Sonam Kapoor And Anand Ahuja Welcomes Baby Boy : Sonam Kapoor and Anand Ahuja are blessed with a baby boy. The couple became parents on Saturday. Neetu Kapoor shared the news of Sonam's baby boy on social media. The veteran actress shared Sonam and Anand's statement on her Instagram story, with the couple thanking the doctors, their family members and friends for supporting them.
In her post, Neetu Kapoor has congratulated Sonam Kapoor and Anand Ahuja on the birth of their first child. Sonam and her entire family are celebrating the birth of a child. On the other hand, Neetu Kapoor has congratulated Sonam and Anand in the post shared by Sonam Kapoor's fans giving good news.
Neetu Kapoor has shared the post of Sonam Kapoor and Anand Ahuja. (Photo Credits: Instagram: @neetu54)
The post reads- "On 20.08.2022 we welcomed our beautiful child into this world with an open heart. Thank you to all the doctors, nurses, friends and family who have supported us on this journey. This is only the beginning, but we know that our lives have changed forever – Sonam and Anand." While sharing the post, Neetu writes – 'Congratulations'
Neetu Kapoor has also tagged Sonam's parents Anil and Sunita Kapoor to congratulate the family. Farah Khan also shared the same statement on her Instagram story to send love and best wishes to the new parents of the industry. He wrote, "Congratulations to proud parents Sonam Kapoor-Anand Ahuja and even maternal grandparents Anil Kapoor and Sunita Kapoor."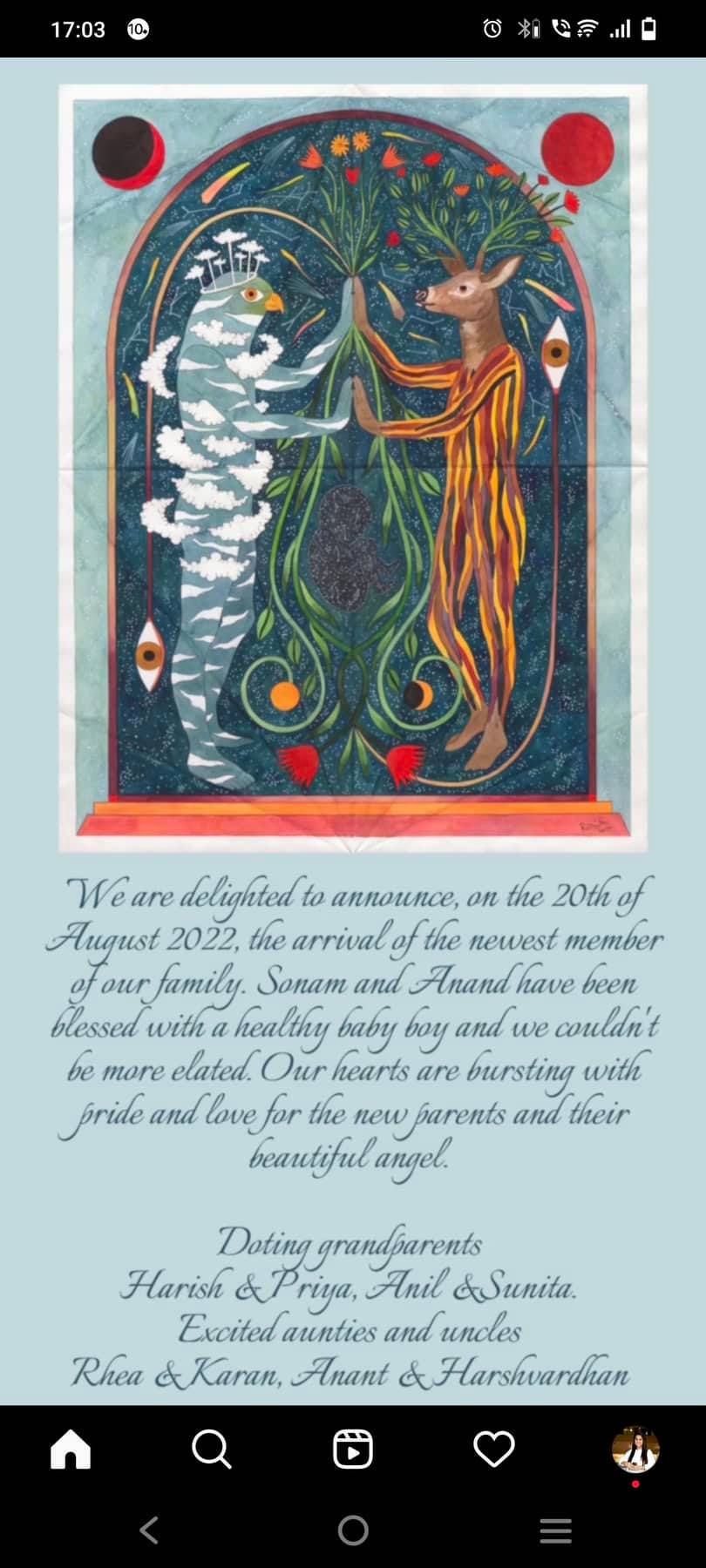 Anil Kapoor has also expressed happiness on becoming his maternal grandfather on social media. Anil Kapoor wrote in his post- 'We are happy to announce the arrival of the newest member of our family on 20th August 2022. Sonam and Anand have been blessed with a healthy baby boy and we couldn't be happier. Our hearts are filled with pride and love for the new parents and their baby boy.