[ad_1]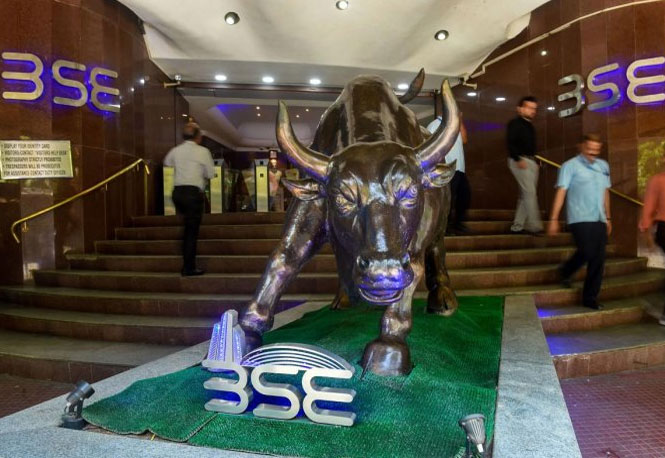 New Delhi. The trend of reaching record levels in the stock market has been seen for the third consecutive day today. However, the gains in the major indices remained limited in Thursday's trade. In today's trade, the Sensex gained 123 points at the level of 54493 and the Nifty closed at the level of 16295 with a gain of 36 points. These levels have been the highest closing levels ever for both the indices. In today's business, the biggest gain was seen in the metal sector.
How was today's Business
In today's trading, there was a declining trend in many sectors, although the index managed to close in the green with the help of gains in heavyweight stocks like Reliance Industries and TCS. During trading, the Sensex made a day's high of 54717.24 and the Nifty made a day's high of 16,349.45, which has also been the highest level of the index. So far in August, the Sensex has risen from the level of 52587 to the level of 54493, that is, it has seen an increase of more than 1900 points.
Where did investors earn, where did they lose
Bharti Airtel has seen a rise of 4.3 percent in today's business. ITC 3.14 per cent HDFC Bank 1.42 per cent, Reliance Industries 1.41 per cent, TCS 0.36 per cent higher. On the other hand, SBI declined by 3.33 percent, ICICI Bank 1.77 percent and Maruti by 1.06 percent. On the other hand, 26 of the 50 stocks included in the Nifty have closed with gains. Out of this, the increase of 6 was more than 2 percent and the increase of 3 was more than 3 percent. On the other hand, 2 stocks have fallen by more than 2 percent, while one stock has fallen by more than 3 percent today.
How was the sector's performance?
In today's business, the biggest gain has been seen in the metal sector, the index has closed up 1.29 percent today. On the other hand, the FMCG sector closed higher by 0.60 percent and the IT sector by more than 0.76 percent. On the other hand, state-owned banks declined by 2.23 per cent, realty sector 1.09 per cent, banking sector 0.54 per cent and auto sector 0.21 per cent.
[ad_2]