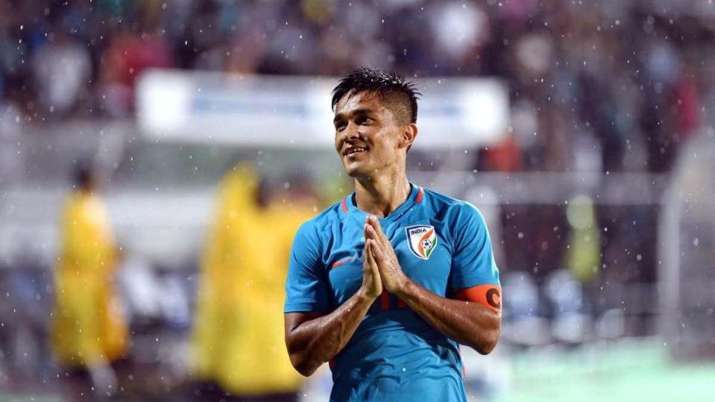 Charismatic striker and Indian football team captain Sunil Chhetri has given a big statement regarding retirement. On Friday, he again indicated that he was close to retiring and could take a call on it anytime. He said it would be harmful if India were banned from FIFA after the Supreme Court removed Praful Patel from the post of AIFF president as he was playing his last match.
Fear of ban on Indian football
Chhetri said during a media interaction ahead of the final round of the Asian Cup qualifiers starting June 8, "Irrespective of what is happening in this matter, I hope it remains under control and the country is not banned." Because it will be very damaging and it will happen not only for the whole country but also for me because I am 37 years old and playing my last match. Don't know when your last match will be done.
"Yes, I was scared when the news came out because it is affecting you. But when you get all the information you know that it is not even that worrying and things will be fine," he said.
What is the whole matter?
The Supreme Court on May 18 removed Patel from the post of All India Football Federation (AIFF) president as he extended his term. His third term at AIFF was to end in December 2020 but he remained in the post awaiting orders on a Supreme Court case which is pending since 2017. After the Supreme Court order, there was talk in some quarters that it could lead to a FIFA ban on India and take away India's rights to host the U-17 Women's World Cup in October. A joint team of FIFA and AFC (Asian Football Confederation) will visit India to 'understand the current situation'.
When will Chhetri retire?
Whenever Chhetri takes the field, speculations start rife about his retirement, to which the Indian captain replied with a smile and said, "I don't know yet." He said, "Even before the last Asia Cup (2019) the same question was asked 'what next' and I said the same thing. Five years have passed. Still the same thing. I was 32 then and 37 now. -38