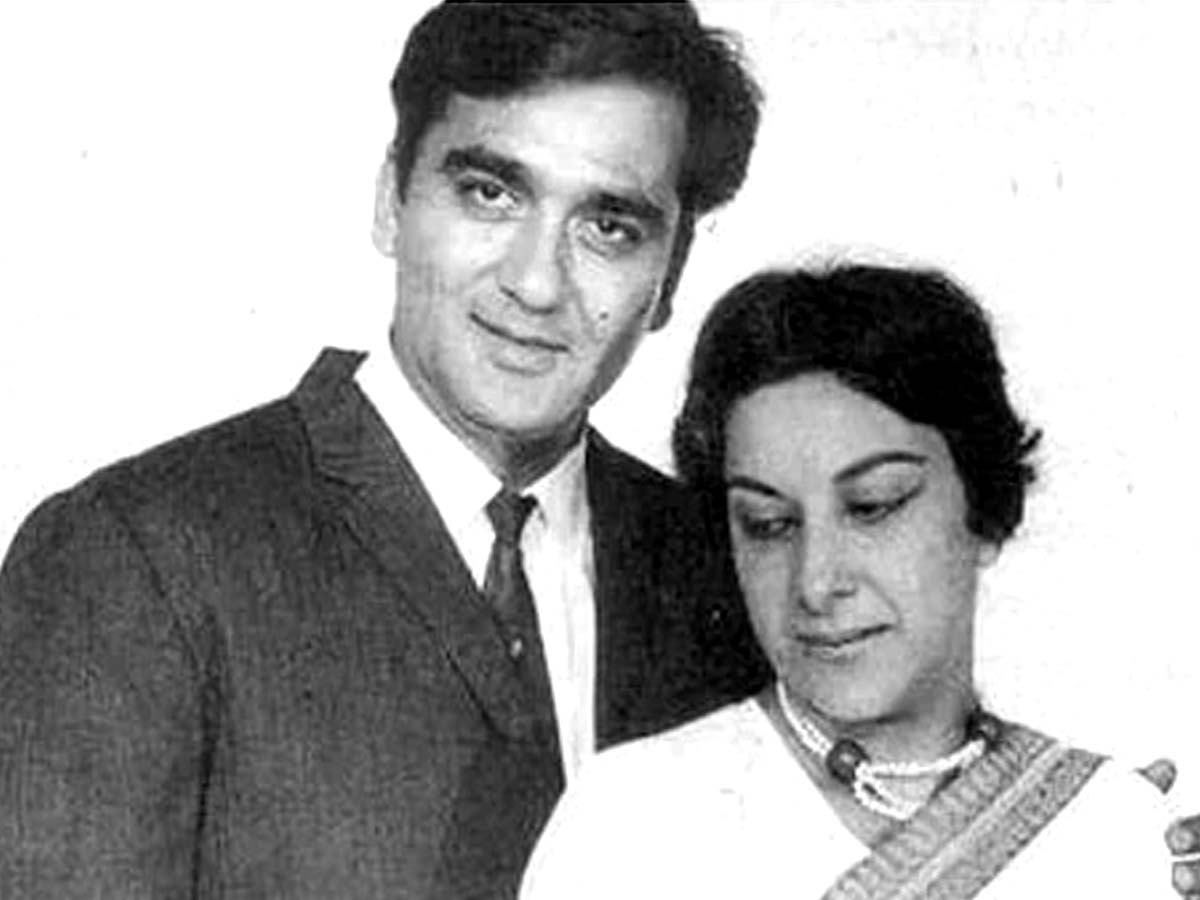 Sunil Dutt Birth Anniversary: Today is Sunil Dutt's 93rd birth anniversary. Sunil Dutt was born on 6 June 1929 in Jhelum district of Punjab state of Pakistan (before partition of India). He started his career with radio. He became popular with the Hindi service of Radio Ceylon. He made his Bollywood debut with the 1955 film Railway Platform. Worked with Nargis in the 1957 film 'Mother India'. During the shooting of this film, when there was a sudden fire on the set. Then Sunil saved Nargis's life. Since then the love story of both of them started. In the year 1958, both of them had a secret wedding.
In the year 1958, both of them had a secret wedding.
The married life of Sunil Dutt and Nargis was going very well. Both were very happy but in the year 1980 there was a dangerous turn in this happy life. Nargis was diagnosed with pancreatic cancer. Sunil took Nargis to a cancer care specialty hospital in America, where she was put on a life support system ie ventilator. But despite the care and best treatment, Nargis went into a coma.
After Nargis cancer went into a coma, doctors had advised her to stop her ventilator, but Sunil Dutt did not lose courage and refused to listen to the doctors. For four months, Nargis was in an unconscious state and finally regained consciousness, was discharged from the hospital and returned to Mumbai in 1981. Unfortunately, Nargis passed away on May 3, 1981.
Sunil Dutt used to bring saris for Nargis
Sunil Dutt loves Nargis very much. He always respected her choice and gave her lots of love and gifts. Sunil knew that Nargis loved saris, so whenever he went out to shoot, he would bring a gift for her. But Sunil was surprised to see that Nargis had never worn the saree given by him.
Nargis never wore Sunil's saris
Nargis told Sunil Dutt the reason for this much later. She said that she likes Sunil's gesture of bringing gifts. But she did not like a single sari brought by Sunil. But she had kept the collection of all the saris. Initially, Sunil was saddened to learn that Nargis did not like his gifts, but later, he was happy to think that Nargis kept them in his collection.