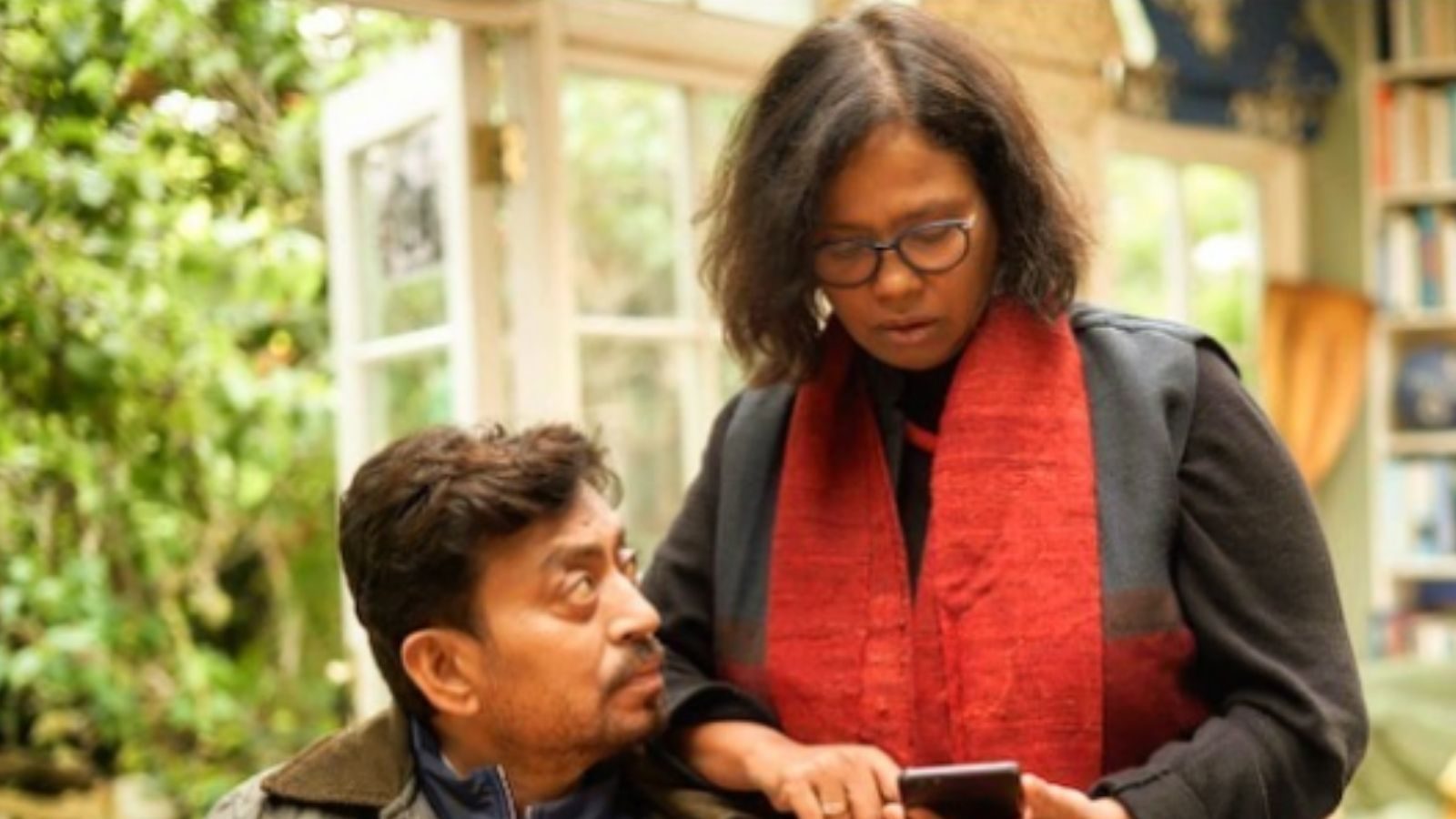 Bollywood actor Irrfan Khan is not in this world today, but through his films, he always rules the hearts of his fans even today. The sudden departure of the actor was nothing less than a shock to the whole country. Since the death of Irrfan Khan, his wife Sutapa Sikdar and son Babil Khan often share his memories with fans through social media. Today is the 55th Birth Anniversary of the late actor, so fans of the actor are getting emotional remembering him.
In such a situation, Sutapa has once again shared memories of Irrfan Khan's last moments through social media. She has written through her Facebook post that she has planted a sapling of Queen of the Night in the memory of Khan. Because, Irfan was very much in love with the fragrance of flowers. That is why she has planted an aromatic flower plant in the memory of her late husband.
Sutapa has also told that he sang the song Irfan had sung a night before his death. Sutapa has shared many more memories of her. In a conversation with the English website Pinkvilla, Sutapa told which songs he had sung to Irfan. Sutapa told that when she was narrating the song to Irfan, he was unconscious, but tears were flowing from his eyes.
She says, 'I sang Umrao Jaan's song Amaraiya Jhule Mora Saiyan Lu Main Balaiyan, Lag Ja Gale Ke Phir Yeh Hasein Raat Ho Na Ho, Jhula Kine Dala Re, Aaj Jaane Ki Zid Na Karo. He was unconscious but his tears were flowing.
Significantly, Irfan Khan died on 29 April 2020 due to cancer. He fought cancer for almost 2 years, but he passed away in 2020. The actor died amidst Corona, due to which only a few people from the industry could attend his last journey. His elder son Babil Khan is soon going to step into the acting world. He currently has Netflix's 'Kaala', Yash Raj Banner's 'The Railway Man' and Shoojit Sircar's films.