[ad_1]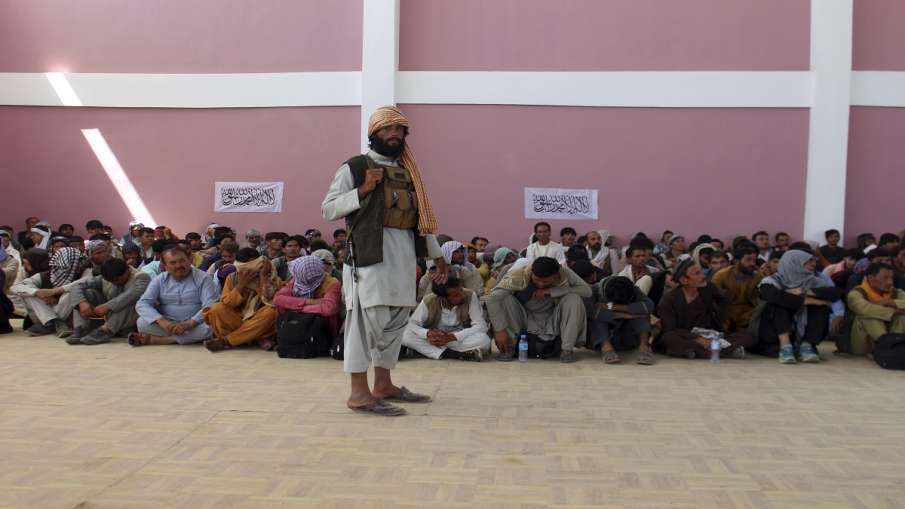 Kabul. The situation in Afghanistan is very bad. The Taliban is constantly moving towards Kabul, the capital of Afghanistan. Now the news is that Taliban boys have entered the border of Kabul. The Taliban have not yet entered the city of Kabul, but they have reached the outskirts of Kabul. Amid reports of gunfire outside Kabul, the Taliban said in a statement that they did not plan to "forcefully" take over Kabul.
Sources in Kabul said that all government employees in the capital were suddenly sent home in the morning and army helicopters started circling the sky. Meanwhile, US helicopters landed at the US embassy here on Sunday, hours after the Taliban took over Jalalabad. Sources say that diplomats have been evacuated from the US embassy.
Let us tell you that the Taliban has been occupying the country from all sides before the complete withdrawal of American and NATO forces from Afghanistan after two decades of fighting. Jalalabad was captured by the extremist group on Sunday morning before entering the outskirts of the capital Kabul. Apart from Kabul, Jalalabad was the only major city that survived the Taliban's capture. It is located near a major border crossing with Pakistan.
Now under the control of the central government of Afghanistan, out of 34 provincial capitals of the country, apart from Kabul, only six other provincial capitals remain. Armored SUV vehicles of diplomats were seen passing near the US embassy, ​​along with the continuous movement of aircraft. However, the US government has not given any immediate information about this yet.
Smoke was seen rising near the roof of the US embassy, ​​according to two US military officials, due to the burning of sensitive documents by diplomats. The Czech Republic has also approved a plan to evacuate Afghan personnel from its embassy. Earlier he had taken his diplomats to Kabul International Airport.
Afghan President Ashraf Ghani said on Saturday that he would not let 20 years of "achievements" go to waste. He said "deliberations" are continuing amid the Taliban attack. He addressed the nation through television on Saturday. This is his first public remarks since the Taliban seized key areas in recent days. On the one hand, the US is intensifying efforts to evacuate its embassy personnel, while on the other hand, thousands of civilians are taking shelter in parks and open spaces in Kabul. There was calm in Kabul on Sunday but cash withdrawals from many ATMs were stopped, with hundreds of people gathering outside private banks hoping to withdraw their life's money.
[ad_2]