[ad_1]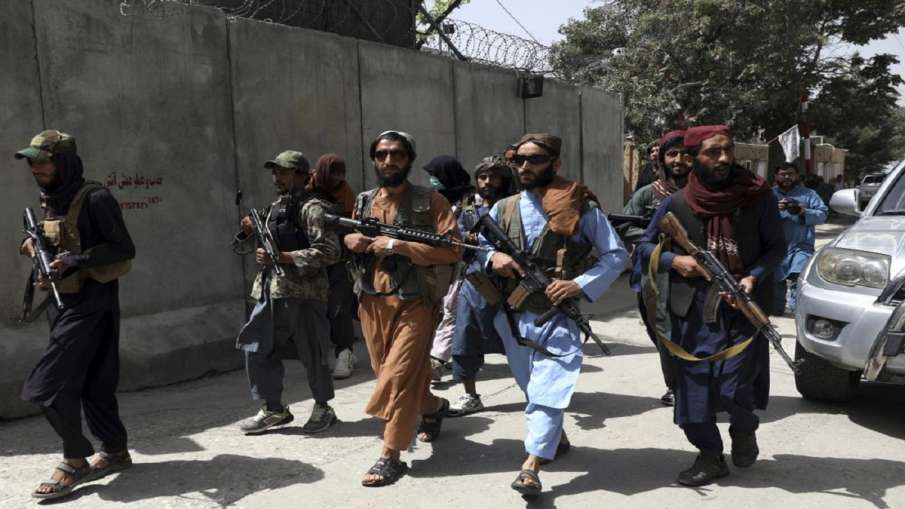 Kabul. Taliban fighters tortured and killed members of the community after they recently captured villages of an ethnic minority in Afghanistan. Amnesty International has raised fears by claiming that they will run a brutal regime again. Images of thousands of people marching to Kabul airport, amid fears of similar brutality if the Taliban came to power, are doing the rounds on social media. Apart from these, many others have decided to take to the streets in protest against the Taliban.
Taliban has promised to restore security and forgive those who fought it in the US-led war 20 years ago. Before Friday prayers, Taliban leaders appealed to the imams to preach unity to the people and ask them not to leave the country. but many Afghan Citizens are apprehensive and Amnesty's report presents a lot of evidence that undermines the Taliban's claims of change.
The human rights body said its researchers spoke to eyewitnesses in Ghani province who described how the Taliban killed nine people from the Hazara community in the village of Mundarakht between July 4 and 6. Of these, six were shot and three were tortured to such an extent that they died. Amnesty International chief Agnes Callamard said: "The brutal killings are a reminder of the Taliban's past record and a terrifying sign of what could happen if the Taliban were to rule."
The organization warned that many murders may have gone unreported as the Taliban have cut phone services in many areas they hold so that people cannot transmit pictures. Reporters without borders expressed concern over reports that Taliban fighters killed the family members of an Afghan journalist working for German media group Deutsche Welle on Wednesday.
Many Afghan citizens fear that the same brutal Taliban regime as it was in the late 1990s will return. At that time, the Taliban largely imprisoned women, banned television and music, cut off the hands of suspected thieves, and publicly executed them. Amidst all these apprehensions, thousands of people are reaching Kabul airport to somehow board the planes that are taking people out of the country.
Mohamed Naeem, who had camped there for four days with several people trying to leave the airport, said that one day he had to put his children on the roof of a car to save them from the crowd. He also saw some other children losing their lives during this period. Naeem, who works as an interpreter for US forces, said he has urged others not to arrive at the airport.
[ad_2]