[ad_1]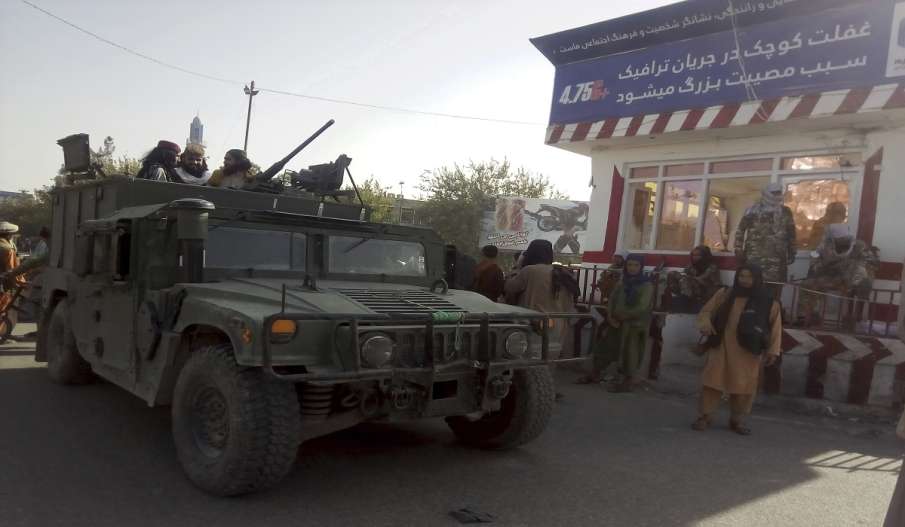 Kabul: Afghan officials say the Taliban have captured another provincial capital. Kandahar, the capital of Kandahar province, is the 12th of Afghanistan's 34 provincial capitals that have been captured by militants. Kandahar is the second largest city in the country. Officials said Kandahar was captured by the Taliban on Thursday night and government officials and their relatives somehow managed to escape by air. At the same time, according to media reports, the Taliban have reached close to Kabul.
Earlier on Thursday, the Taliban captured Herat, Afghanistan's third largest city. Taliban fighters advanced past the Great Mosque in the historic city and captured government buildings. Witnesses said intermittent firing was heard from a government building, while the rest of the city was peaceful and the Taliban had taken over. The Taliban's capture of Ghazni cut off a vital highway connecting the Afghan capital to the country's southern provinces.
Kabul is not in direct danger yet, but the Taliban's grip in the country is getting stronger and they control more than two-thirds of the territory. The insurgent organization is putting pressure on government forces in other provincial capitals. The US is sending 3,000 troops to evacuate personnel from the US embassy in Kabul in view of the deteriorating security situation. At the same time, Britain will also deploy about 600 soldiers there for some time to help its citizens get out of the country.
The Taliban on Thursday captured Ghazni, another provincial capital, near Kabul, amid the withdrawal of US and NATO forces from Afghanistan. Militants hoisted white flags in Ghazni, 130 km southwest of Kabul. The passing of Ghazni into the hands of the Taliban will make it difficult for government forces to move here as it is on the Kabul-Kandahar highway. Meanwhile, fighting has intensified in Lashkar Gah, one of the biggest cities in Afghanistan. Helmand MP Naseema Niazi said the capital's regional police headquarters were targeted in a suicide car bomb attack on Wednesday.
On Thursday, the Taliban captured the headquarters and some police officers surrendered to them, while others took refuge in the nearby governor's office, which is still held by government forces. Taliban fighters attacked a prison in Kandahar on Wednesday night and freed prisoners. Niazi condemned the airstrikes in the area and feared that civilians could be killed. "Taliban fighters use civilian homes to protect themselves, and the government is carrying out airstrikes regardless of civilians," he said. is helping. It is not yet known how many people were killed in the US bombings.
[ad_2]