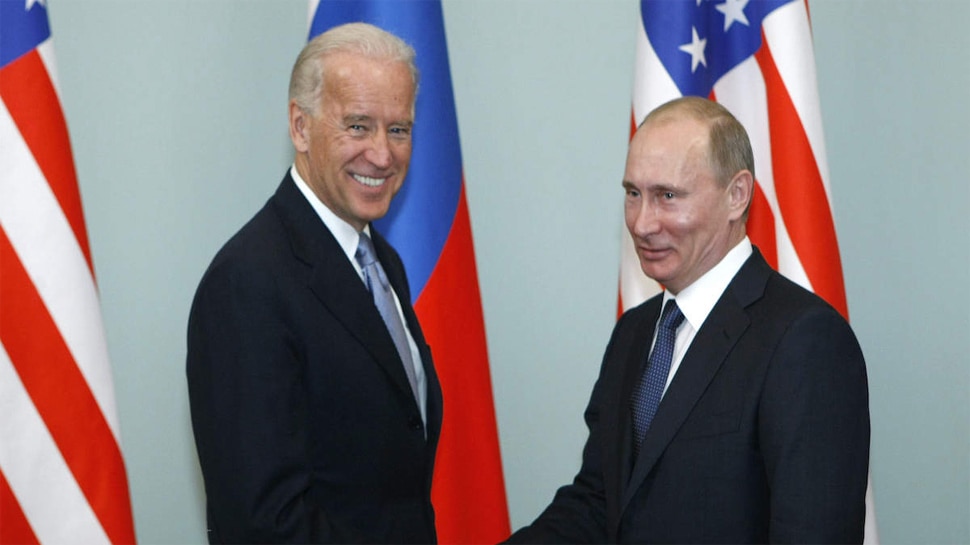 Geneva: The Presidents of America and Russia are going to meet in Geneva today ie on Wednesday. In the midst of tension, everyone's eyes are on this meeting of the two most powerful leaders of the world. There has been a dispute between Russia and America on different issues for a long time, in such a situation, this meeting between Joe Biden and Vladimir Putin today is special in many ways. It is known that the last meeting between the two was on 10 March 2011 in Moscow. At that time Biden was the Vice President of America and Putin the Prime Minister of Russia. Today, along with the positions of the two leaders, the relationship between the US and Russia has also changed.
Questions will be asked on Cyber ​​Attack
Many issues can be discussed in the meeting between US President Joe Biden and Vladimir Putin to be held today. Although no statement has been issued in this regard, it is believed that Biden can question Putin on the cyber attack and Alexei Navalny case. Significantly, Russia has been accused of influencing the US presidential election and cyber attacks on US agencies and private companies.
US is angry with Russia over Navalny
America is also angry with what happened in Russia with Alexei Navalny, who is said to be a staunch opponent of Vladimir Putin, and he has also expressed his anger on several occasions. So, now when both the leaders are face to face, it is imperative to raise this issue. An attempt was made to kill Navalni by giving him poison, since then he has been imprisoned. Many countries, including the US, are also against Putin over the use of force by Moscow to suppress Navalny's arrest and the subsequent demonstrations. The US has accused Russia of human rights violations several times.
S-400 can also be talked about
In addition, Putin was also accused of conspiring to kill a former Russian agent in Britain and his daughter. At the same time, weapons are also a big issue between the two countries. The Russian defense system S-400 has remained a major reason for this in recent times. America does not want any country to buy this system of Russia, pressure is also being put on Russia and other countries regarding this. Similarly, America is also angry with Russia's role in Syria, Ukraine and Libya. It is being said that along with these issues, the release of each other's prisoners can also be discussed in the meeting between the two leaders.