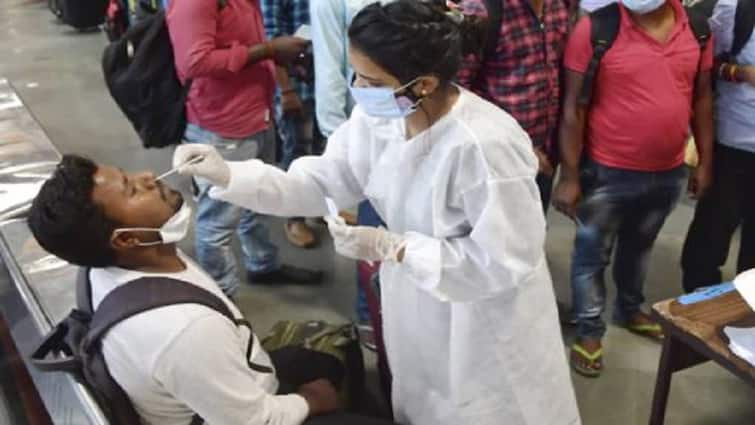 Patna: In order to reduce the cases of corona in Bihar, the number of test samples is being increased by the government, while the number of patients is also increasing, due to which the rate of infection in the state has reached 4.44 percent. If you look at the statistics of Bihar Health Department, the rate of infection in the state earlier this month was below one percent whereas now it has increased to near five percent.
According to the data, according to the report released by the department on 1 April across the state, 60,262 samples were tested in the state, out of which 488 infected were confirmed, which is 0.81 percent of the investigations. Similarly, a steady increase in the infection rate is being recorded in the state. On April 2, where 63,846 samples were tested, out of which 662 cases of infection were reported, a day after that, on April 3, the number of tests reached 63,982, 836 infected were identified.
On average, 42 samples tested found to be one corona positive
Similarly, on April 4, 67,033 samples were tested, out of which 864 were found infected, while on April 5, 72,418 samples were tested in which 935 people were found to be corona infected. On April 10, the number of investigations was increased to 95,112, in which 3,469 infection cases were reported, which is 1.30 percent. On April 11, about 99 thousand samples were tested, in which 3,756 people were found positive, while on Tuesday, April 13, 93,523 samples were tested, out of which 4,157 were found to be infected, which is 4.44 percent of the investigations. On the basis of statistics, an average of 42 samples are being tested this month and one is found to be corona positive.
Bihar Health Minister Mangal Pandey claims that in the second wave of Corona, the department is fully conscious and alert towards the health of the people. Instructions have been given to increase the number of corona beds in hospitals, improve testing and treatment facilities. It has been decided to examine corona in large number in Patna Medical College Hospital, the largest hospital in the state. He said that instructions have also been given for better arrangements of corona patients in sub-divisional hospitals, which will serve as dedicated health centers. The goal of the Health Department is to check the corona infection is close to one lakh daily, in which the number of RTPCR test should be maximum. He said that beds are also being increased in hospitals in Patna.
Patients have to struggle a lot for beds
Whatever may be the government's claim, but the reality is that Corona patients still have to struggle a lot for beds while also facing problems for investigation.