[ad_1]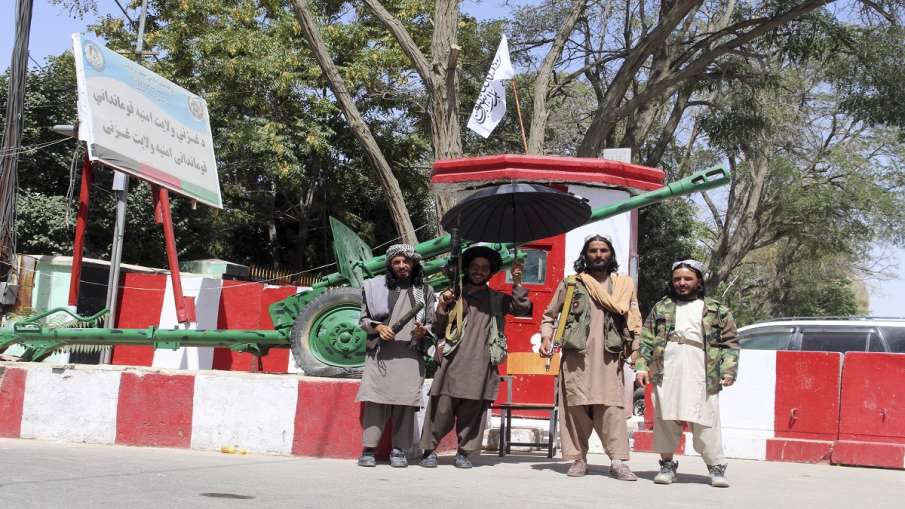 New Delhi. Taliban is once again spreading very fast in Afghanistan. The Taliban have also captured Kandahar and Ghazni and are now just 80 kilometers from the capital, Kabul. Looking at the situation in Afghanistan, it seems that the government there has been defeated. In Kabul and surrounding areas where the government is in control, there is silence, people are worried about their future. In the midst of these situations, India's news agency ANI has spoken to Taliban spokesperson Suhail Shaheen. Suhail Shaheen told ANI, "If India comes to Afghanistan militarily and registers its presence, then I think it will not be good for them. They have already seen the condition of the armies of other countries in Afghanistan. So it's an open book for them."
India's projects in Afghanistan praised
When the Taliban were asked about the projects being developed by the Indian government in Afghanistan, Suhail Shaheen said that they (India) have been helping the Afghan people or national projects. He has done so in the past. I think this is something that should be appreciated. Suhail Shaheen said that we appreciate everything that has been done for the people of Afghanistan, such as the construction of dams, national and infrastructure projects and anything that contributes to the development, reconstruction and economic prosperity of the people of Afghanistan. be for
Is Pakistan helping Taliban?
Suhail Shaheen said that the allegation that the Taliban has deep links with Pakistan and Pakistan-based terrorist groups and is getting help from there. Suhail Shaheen said that these allegations are not based on ground reality but on the basis of some of his policies towards us, politically motivated goals. On the question of the use of Afghan soil against India, the Taliban said that we have a general policy that we are committed not to allow anyone to use Afghan soil against any country including neighboring countries.
Did Indo-Taliban talks
Suhail Shaheen said that there were reports of Indian delegation meeting our delegation, but I cannot confirm it. To my knowledge the meeting has not taken place, but yesterday we had a meeting in Doha, which was also attended by an Indian delegation.
Were the gurudwara operators threatened?
Suhail Shaheen said that the Sikh community itself had removed the 'Nishan Sahib'. When our security officers went there, they told that if the flag was visible here, someone might disturb them. Our people gave him the confidence, after which the Sikh community himself planted Nishan Sahib. Suhail Shaheen also said that there is no threat to the embassies and diplomats from our side. We will not target any embassy or diplomat. We have said this many times in our statements. This is our commitment.
[ad_2]