Popular Indo-Canadian Tiktok star and social media influencer Megha Thakur passed away. She was 21 years old. Due to the death of Megha Thakur, her fans along with the family are also very sad. The news of Megha Thakur's death has been confirmed by her parents. He has given this sad news to the world by sharing a post confirming his daughter's demise.
The Tik-Tok star's parents wrote in an Instagram post, "It is with great sadness that we have to inform that our beautiful daughter passed away suddenly on 24th November."
View this post on Instagram
Further in this emotional post, he has called his late daughter energetic in the post. The post further reads, "Megha was a confident and self-reliant young girl. She loved her fans very much, so she wanted everyone to know about her death. At this time, we seek your prayers and condolences for Megha. Your thoughts and prayers will be with him in his journey ahead. Will always miss you a lot.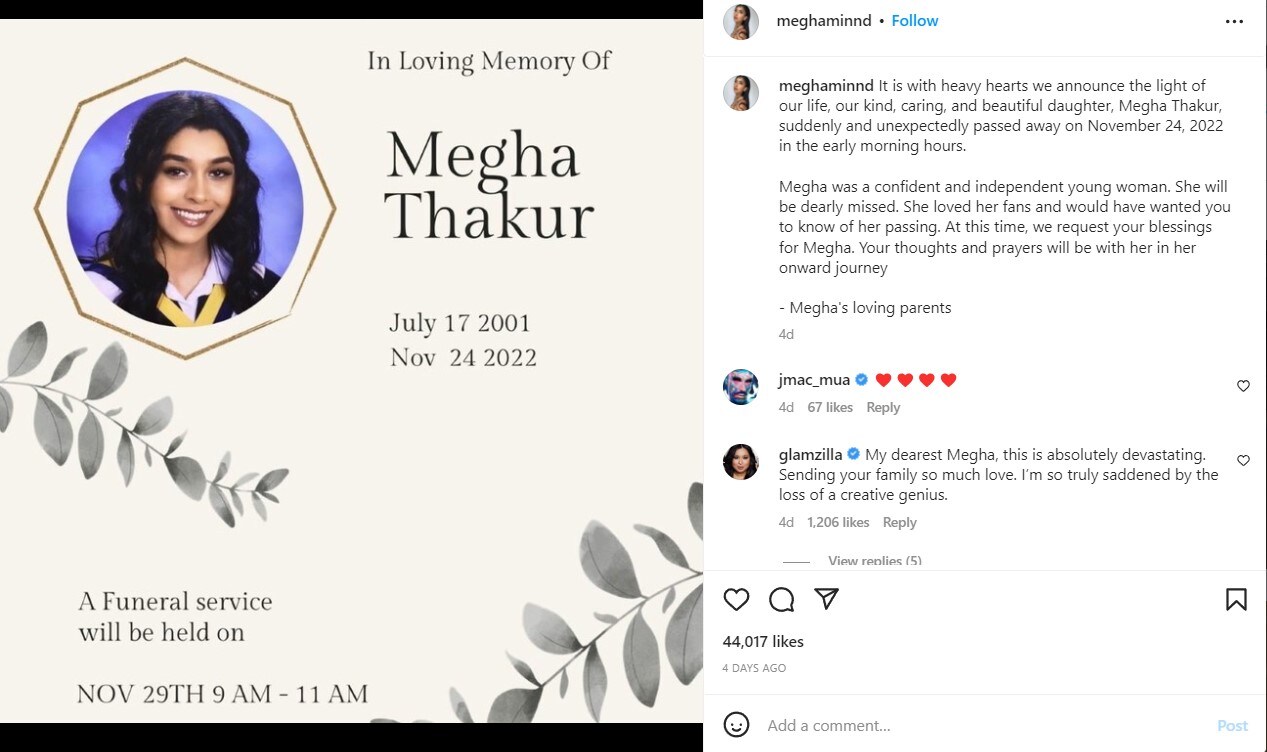 Fans also got emotional
According to the post of Megha Thakur's parents, she passed away on 24 November. This emotion post has gone viral on social media. Megha's fans are sharing posts on Instagram and Twitter paying tribute to her. With this, many fans have shared their feelings by commenting on the post of Megha's parents.