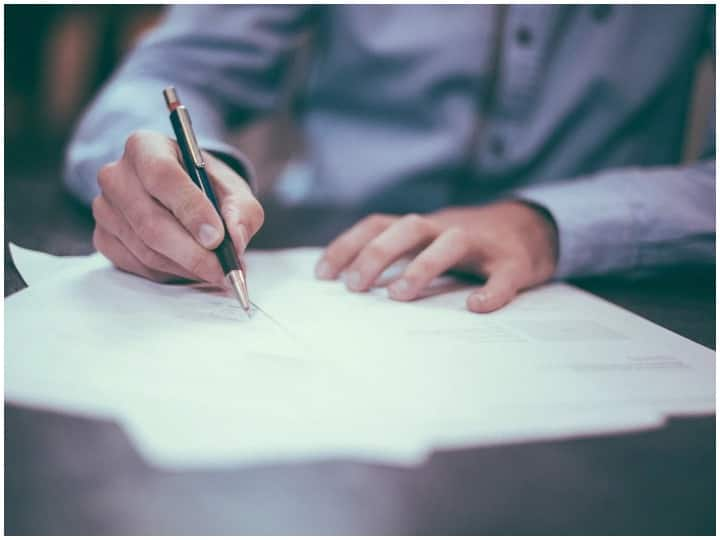 UPTET 2021: Due to leak of UPTET question paper, today's exam has been cancelled. Now this exam will be conducted after one month. The question paper of UPTET 2021 was leaked even after all the strictness of the police and administration at the UP government and at the local level. On Sunday, its question paper started running on many WhatsApp groups. After which it was decided to cancel the examination to be held today i.e. on November 28. On the other hand, the candidates got upset as soon as they got the information about the cancellation of the paper and the students also created a ruckus at many centers.
After the paper leak, now the Special Task Force has started investigating the matter. According to the information, before the exam on Sunday, its question paper went viral on several WhatsApp groups in Mathura, Bulandshahr and Ghaziabad. As soon as this news spread, after that the board announced the cancellation of this exam. However, the board has clarified that the candidates will not have to pay any fee for the re-examination. The new date of examination will be announced soon.
Increased problems of candidates
भर्तियों में भ्रष्टाचार, पेपर आउट ही भाजपा सरकार की पहचान बन चुका है। आज यूपी टेट का पेपर आउट होने की वजह से लाखों युवाओं की मेहनत पर पानी फिर गया।

हर बार पेपर आउट होने पर @myogiadityanath जी की सरकार ने भ्रष्टाचार में शामिल बड़ी मछलियों को बचाया है, इसलिए भ्रष्टाचार चरम पर है। pic.twitter.com/gdEz5az7iq

— Priyanka Gandhi Vadra (@priyankagandhi) November 28, 2021
At the same time lakhs of candidates are upset due to the cancellation of this examination. He says that due to Corona, there was a lot of delay in the exam already. After waiting for 1 year, the exam was to be held, but now again we have to wait. He says that when the board had done so strictly then how did the paper leak happen. At the same time, Congress General Secretary Priyanka Gandhi has also raised this matter. Accusing the UP government of corruption, he said that the hard work of lakhs of students has been washed away.
UPTET 2021 is conducted by Uttar Pradesh Basic Education Board (UPBEB). It is organized once in a year. Through this, teachers are recruited for the government and government affiliated schools of UP. This time along with strict guidelines, the visiting team and sector and static magistrates were also deployed to ensure that there is no disturbance in the exam, but even after this the paper was leaked.