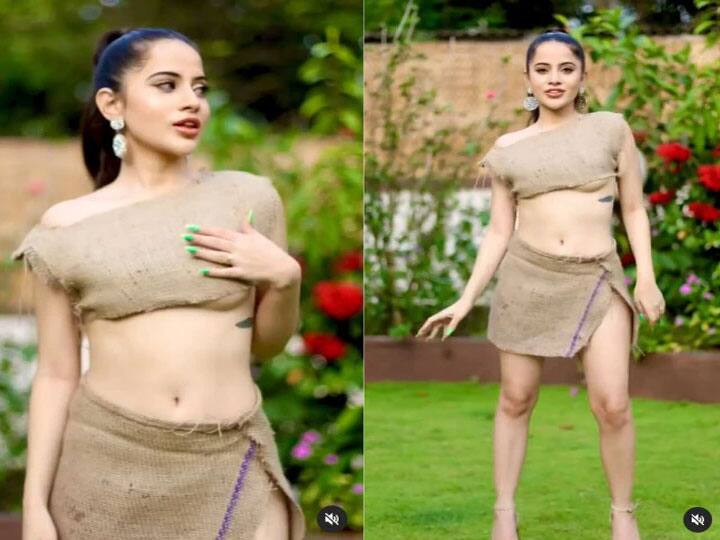 Urfi Javed Sack Dress: Seeing the latest video of Urfi Javed, who has become an internet sensation, your head will be really baffled. You will not be able to believe for a moment what the popular Urfi has done this time among the paparazzi, who is often dominated on social media for her quirky fashion sense. But you have to believe in the video he has shared.
Dress made in a pinch from a sack
Yes, this time Urfi used a sack for her dress. Yes, the same sack that is used in common households to keep household items, grains. In some homes, even the feet are wiped with a sack. From the same sack, Urfi made her dress in just 10 minutes.
View this post on Instagram
Wrecking havoc in crop top
This latest video of Urfi has become increasingly viral. In this, first Urfi is seen in a beautiful dress, then someone throws a sack on her and then she is seen flaunting herself in a crop top and mini skirt made from the same sack. Now the dress may be made of sack, but Urfi is wreaking havoc in that too. She completed her look with high heels and ponytail. Watch the video yourself.
Urfi is bolder than thinking
Urfi does not show a bold style only about her dress, she is quite bold even by thinking. In a recent video, she is seen making a sharp comment on the old thinking of the society on periods. Urfi, who is seen at the Mumbai airport in the video, when asked about her health, says that today is the first day of her periods. Not only this, she touches someone and says that I have touched you. In fact, some people still consider it bad to be touched by a woman during periods. Urfi called it wrong and asked people to change their thinking.