[ad_1]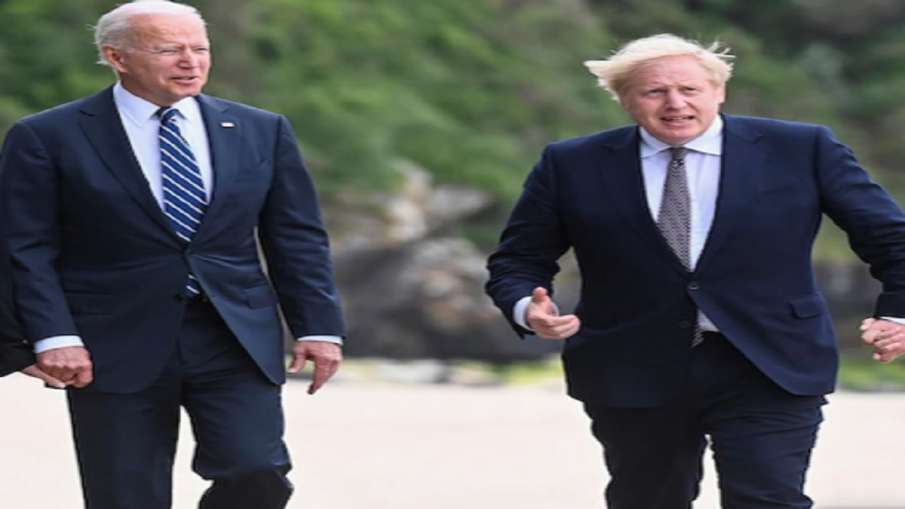 Washington: US President Joe Biden spoke to British Prime Minister Boris Johnson about the situation in Afghanistan. This is Biden's first talks with any other world leader since the Taliban seized power in Afghanistan on Sunday. In Monday's talks, the White House said Biden and Johnson "appreciated the valor and professionalism of their military and civilian personnel working to evacuate civilians from their countries and allies from the war-torn country."
The White House said the two leaders agreed on the need to closely coordinate with allies regarding future assistance and support to Afghanistan. Johnson, who chairs the G-7 group, and the White House said he would convene an online meeting of the group next week to discuss the next course of action in Afghanistan.
EU eyeing talks with Taliban, no plans to recognize
The European Union (EU) does not plan to recognize the Taliban immediately after it took control of Afghanistan. However, he will talk to him about the safe evacuation of European citizens and Afghans working with the EU. The EU gave this information on Tuesday. EU foreign policy chief Josep Borrell also underscored the importance of starting talks with the Taliban to help prevent a new influx of refugees, after chairing a meeting of foreign ministers from EU countries.
"We have to keep in touch with the authorities in Kabul, whoever they are," Borrell told reporters. The Taliban has won the war. So, we have to talk to them. The talks will also discuss ways to prevent the return of foreign terrorists. It is not a matter of official recognition. It is a matter of agreement with the Taliban.
[ad_2]