[ad_1]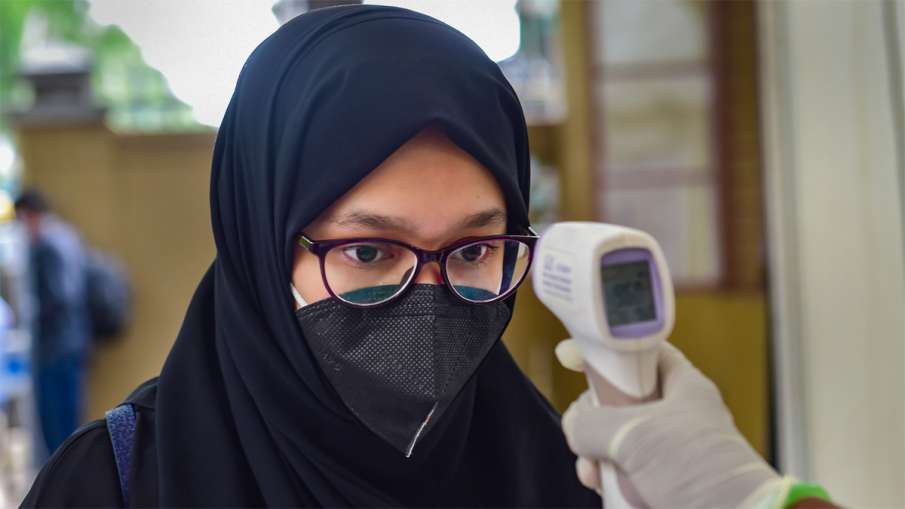 Lucknow: In Uttar Pradesh, 2 more patients of Covid-19 died on Saturday and 28 new cases were reported. According to the health bulletin released on Saturday, due to the death of two patients of Covid-19 in the state in the last 24 hours, the total death toll has gone up to 22,773 while the total number of infected people has increased to 17,08,716 with the arrival of 28 new patients. has gone. It has been said in the bulletin that one infected person each has died in Rae Bareli and Gonda. Of the new cases of infection in the state, 3-3 cases have been reported from Lucknow, Mathura, Prayagraj, Bulandshahr.
There is not a single patient of Corona in 9 districts
According to the bulletin, state 58 patients in last 24 hours Infection While a total of 16,85,357 patients have become infection free so far. At present, 586 patients are under treatment in the state. More than 2.54 lakh samples were tested in the state in the last 24 hours and so far more than 6.72 crore samples have been tested. The recovery rate of patients due to Covid infection in the state is 98.6 percent. According to a spokesperson of the state government, there is not a single patient of Covid in Aligarh, Amethi, Etah, Firozabad, Gonda, Hathras, Mirzapur, Pilibhit and Pratapgarh in the state.
Schools are opening in UP from August 16
Earlier on Saturday, in a review meeting with senior officials, the Chief Minister Yogi Adityanath Directed that since the classes are to be started in the institutions of secondary and higher education, the Health Department has convened a meeting of the Advisory Committee of Health Experts on Monday regarding the time period of educational institutions and the guidelines to be followed in the institutions. – Set the instructions. In Uttar Pradesh from August 16, classes 9 to 12 will start in two shifts, in which 50-50 percent of the students will be called in both the shifts. Apart from this, instructions have been issued to start classes in higher educational institutions from September 1.
[ad_2]