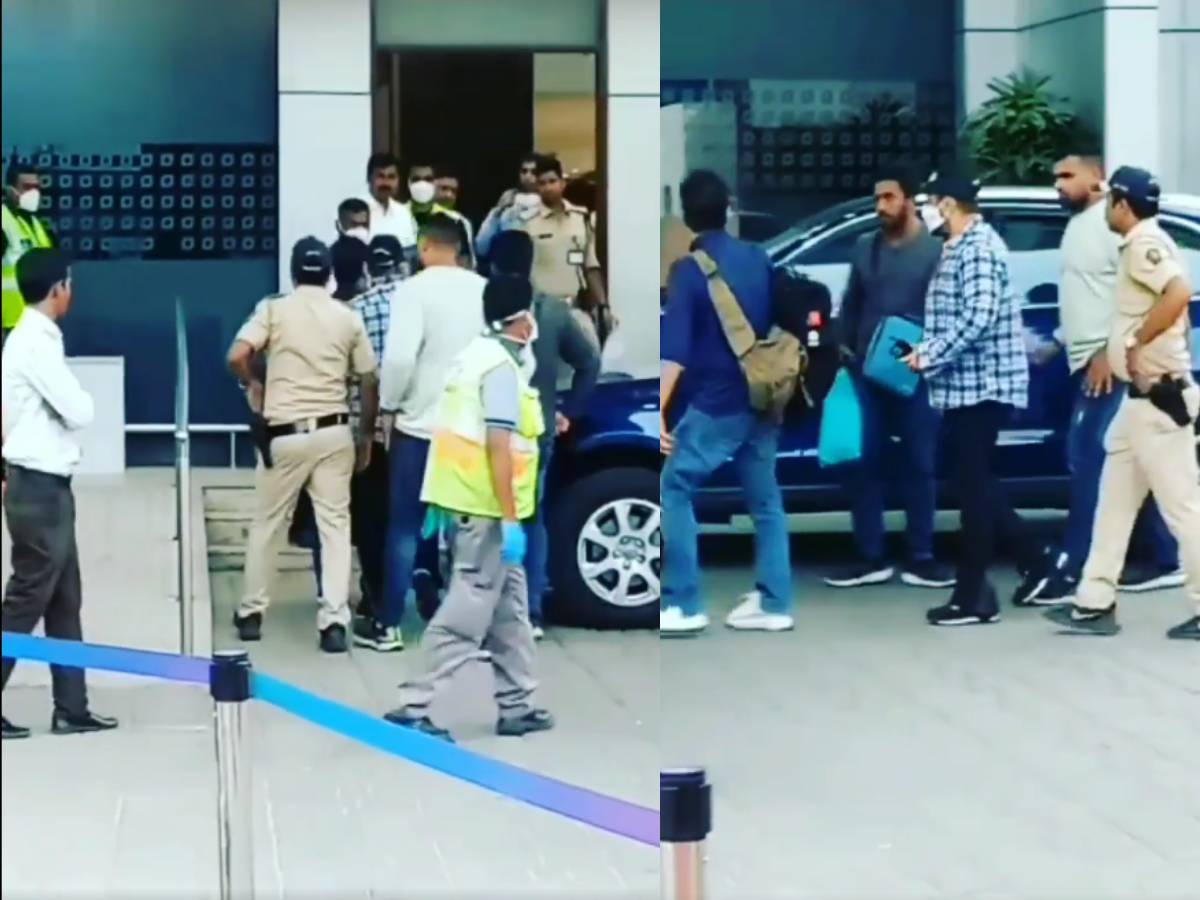 Salman Khan Threat Letter: Salman Khan And his father Salim Khan recently received a threatening letter. Since then the security of both has been tightened. In this sequence, a day later, on Monday, police security was seen with Salman at Kalina Airport in Mumbai. In a video shared on Instagram, Salman can be seen guarding a police force. It was seen in the video that Salman's car reaches the airport and a police officer gets down from the car. After this the policeman takes Salman along with another bodyguard and Salman's personal bodyguard Shera.
Salman Khan wore a black T-shirt under a checkered shirt. He was wearing black denim, shoes and a cap. Salman was also wearing a face mask. Before entering the airport, Salman shook hands to greet the paparazzi and the fans waiting outside. Salman was also seen with several other officers.
View this post on Instagram
Some reports have claimed that Salman Khan has moved from Mumbai to Hyderabad, where he will resume shooting for an upcoming film. On Monday, Mumbai Police visited Galaxy Apartments, Salman's home in Bandra, and beefed up security around the building. News agency PTI quoted a police source and said that the letter reads, "Salim Khan, Salman Khan will be your Moosewala very soon."
Mumbai Police is investigating
The threat was related to Punjabi singer Sidhu Moosewala, who was murdered by unidentified assailants in Punjab's Mansa district last month. Police is probing the matter. "It is too early to say whether the letter is fake, and we cannot say anything about Lawrence Bishnoi gang (involvement) as well," PTI quoted Mumbai Police Commissioner Sanjay Pandey as saying.
Police is examining CCTV footage
Investigators have gathered footage from over 200 CCTV cameras in the area to identify the man who dropped the letter on a bench at Bandra Bandstand, where Salim was sitting after his morning walk on Sunday.