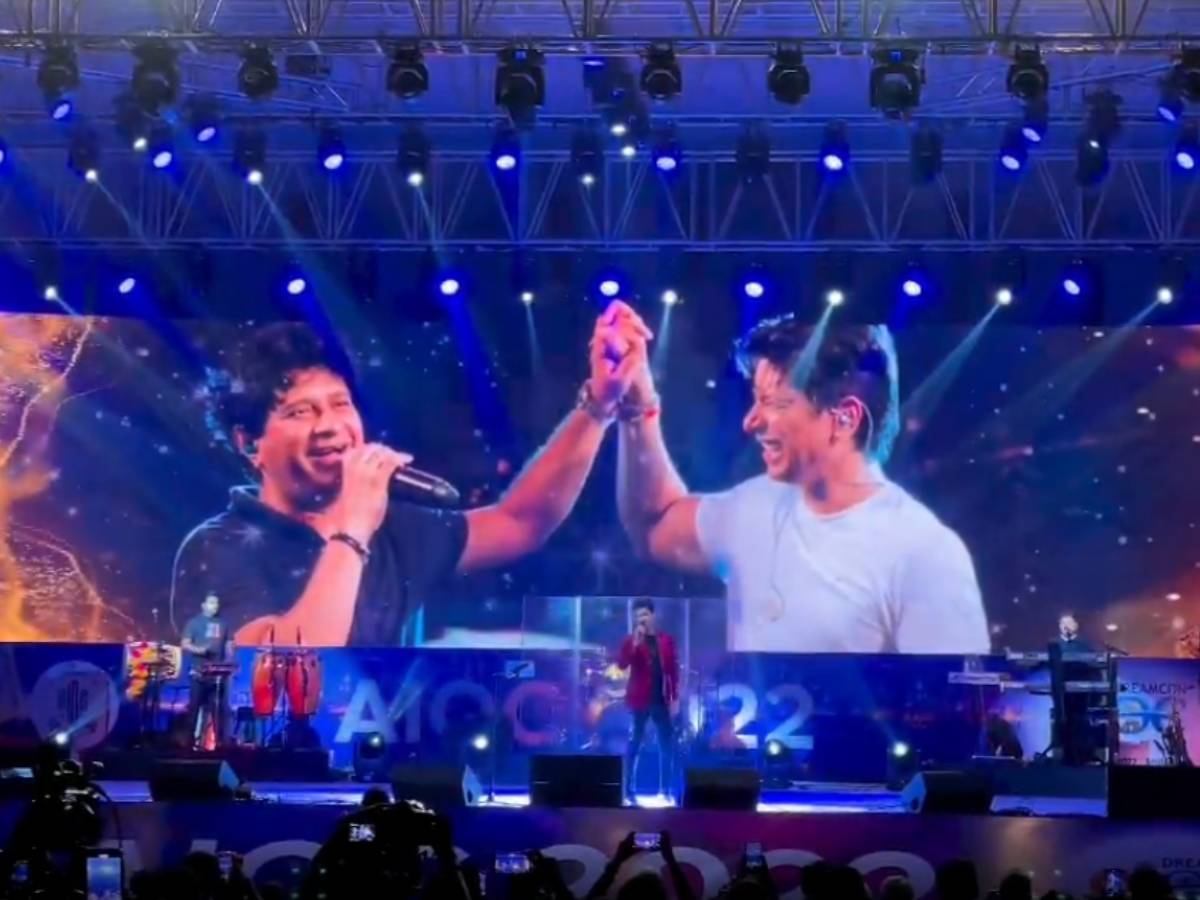 Singer Krishnakumar Kunnath, popularly known as KK, is no longer in this world. However, his songs live on and enchant millions of people who love to listen to him. KK was a prolific singer and lent his voice to films like 'Raees', 'Jannat', 'Om Shanti Om' and 'Kites'. Singer died of a heart attack during an event in Kolkata. Singer Shaan remembered the late KK and called him a good co-singer. They worked together on many chartbuster songs like 'Koi Kahi', 'Time to Disco', 'Dus Bahane', 'Golmaal'. The two were last seen together in Kapil Sharma's comedy show.
KK and Shaan share a very good bonding. Shaan has been a long time friend of KK. He has expressed his death as a shock. One of them sang a superhit song in memory of Shaan KK performing at an event. Shaan started the event by saying that he would like to start the evening by remembering KK and singing his evergreen song.
View this post on Instagram
Shaan sang one of KK's favorite songs 'Pyaar Ke Pal' in front of the crowd and dedicated his whole heart to him. During this song, many pictures of KK and Shaan were seen moving in the slide on a big screen in the background. These pictures clearly show that KK and Shaan's friendship and jugalbandi were amazing.
Sharing this video, Shaan wrote, "Remembering KK. Don't know why, but that's what I tell him. Kakes". The caption of KK Short is definitely short but his heart is touching. Shaan showed his and KK's friendship through this post. Along with seeing this post, the fans of KK also became emotional.