Shehbaz Badesha not only sang but also wrote the song 'Aag Lagi Hai' (Photo Credits: Instagram@shehnaazgill/Youtube@Shehnaaz Gill)
Shehnaaz Gill's brother Shehbaz Badesha's new song 'Aag Lagi Hai' is doing the rounds on social media. Shehnaaz launched it about two hours ago from her social media account, on which more than 75 thousand views have come.
New Delhi: The new song of Shehbaz Badesha, brother of actress Shehnaaz Gill, has been launched, which is making a splash on social media. Shahnaz Gill shared this song from his YouTube account about 2 hours ago. The name of the song is 'Aag Lagi Hai'. This song has been launched by Shahnaz on June 8 at 2 pm from his YouTube channel 'Shahnaz Gill', which is sung by his brother Shahbad Badesh.
Song 'Aag Lagi Hai' got 75 in about two hours Got more than a thousand views. More than 16 thousand people have liked the song so far. The style of the song is matching the mood of today's generation. Because of this, this song is becoming famous among the youth. Shahbaz has written the song along with singing it. The song is produced by Zee Skillz. Fans are very much liking this song. The lyrics and music of the song are pleasing to the people.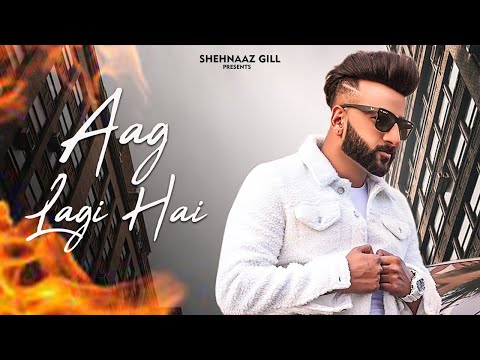 Fans are praising the song fiercely. So far more than four and a half thousand comments have come on the song. On the other hand, talking about Shahnaz, she can be seen in the TV show 'Kumkum Bhagya' with Siddharth Shukla. Shadman Khan, the casting director of 'Kumkum Bhagya', had said in a conversation with Telechakkar, 'If a reboot show of Kumkum Bhagya is made, then I would like to give Shahnaz Gill and Siddharth Shukla a place in the show.'