[ad_1]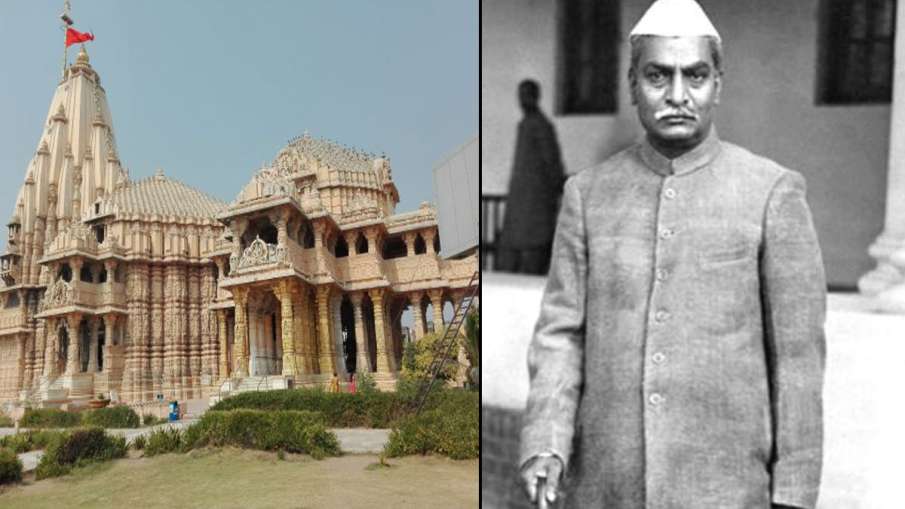 New Delhi: Prime Minister Narendra Modi today Somnath Gave many gifts to the devotees of He inaugurated and laid the foundation stone of projects worth 83 crores through video conferencing. During this, he inaugurated the Samudra Darshan walk path, museum and the old temple in the new kalvar and also laid the foundation stone of Shri Parvati temple. In his address after the inauguration, PM Modi said, "When Rajendra Prasad ji came to Somnath and he said, centuries ago India used to be a storehouse of gold and silver. A large part of the world's gold was then in the temples of India. In my view, the reconstruction of Somnath will be completed on the day when along with the huge temple on its foundation, the grand building of the rich and prosperous India will also have been ready. The building of prosperous India whose symbol will be the Somnath temple. This dream of the first President is a great inspiration for all of us. For us, the core of history and faith is Sabka Saath, Sabka Vikas, Sabka Vishwas and everyone's effort.
Further PM Modi said, "Dr. The great men like Rajendra Prasad, Sardar Patel and KM Munshi faced difficulties for this campaign even after independence but finally in 1950 Somnath temple was established as the divine pillar of modern India. Today the country is moving ahead with the commitment to solve the difficulties, a lit pillar of pride of New India is also emerging in the form of Ram Mandir. Our thinking should be to improve the present by learning from history and to create a new future.
The PM said, the 12 Jyotirlingas that have been established here started from the Somnath temple itself. These 12 Jyotirlingas work to connect the whole of India, similarly, the arrangement of our four dhams, the concept of Shakti Peeth, the establishment of different pilgrimages from different corners, this line of our faith is actually a Bharat Shreshtha Bharat. It is an expression of emotion. The world always wonders how India is one with so many diversities.
[ad_2]