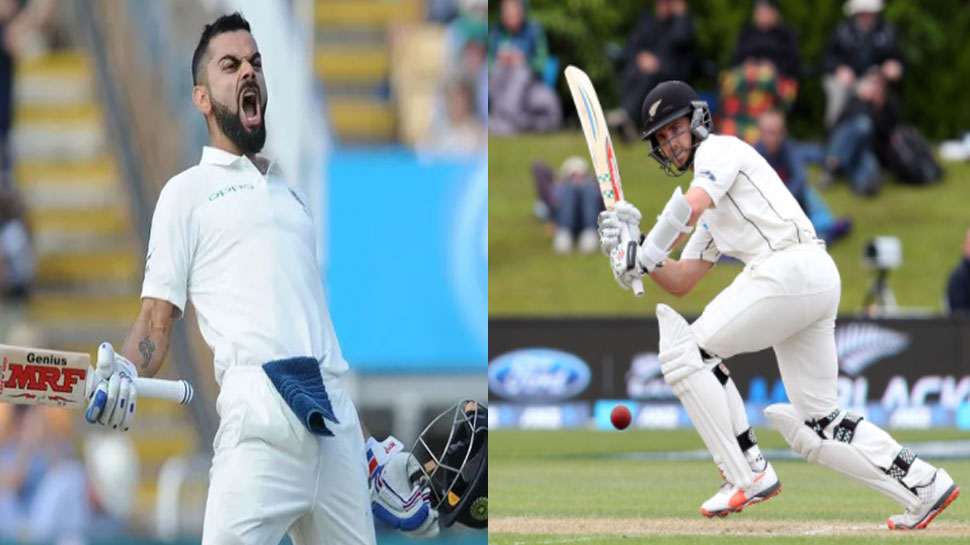 New Delhi: Team India is going to face New Zealand in the World Test Championship from today i.e. from June 18 to 22. Both the teams are completely ready for this match. While the Indian team has reached the final by running its coin around the world, New Zealand also defeated the big teams in their home.
Two different styles of captains fighting
Former international captains say that the final match of the World Test Championship (WTC) between India and New Zealand to be held on Friday will see a match between two opposite style captains. While Virat Kohli remains aggressive on the field, Kane Williamson is called a cool captain.
Former captains said this thing
Former South African captain Graeme Smith said, 'Williamson is very reserve and a great player. He is smart and tactician. Kohli is enthusiastic and leads from the front. Williamson and Kohli are the best batsmen in the world as players. It will be interesting to see how both the players manage themselves in the big match. I think New Zealand will do better in the England environment.
At the same time, former Australia leg-spinner Shane Warne said, 'I am looking forward to see the match between two different captains. Former Australia Test captain Ian Chappell said, 'We are fortunate to see two of the best batsmen in the world captain the WTC final. Williamson is an impressive batsman while Kohli is a flamboyant player.
Former West Indies captain Clive Lloyd has described the current team of New Zealand as one of the best teams in their cricket history.
Controversy will start from today
Teams of India and New Zealand will play the final of the World Test Championship today i.e. from June 18 to June 22. India's team reached England on 3 June and started preparations here. While talking about New Zealand, they have also done well by defeating England 1-0 in the 2-match series.