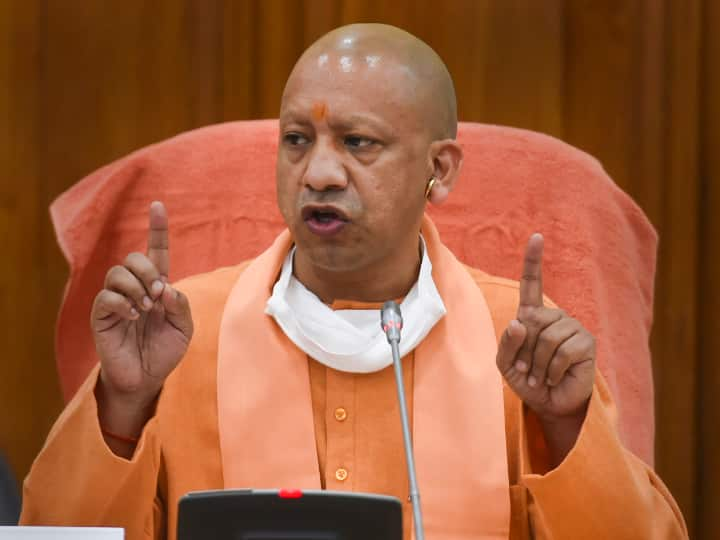 Lucknow: Uttar Pradesh Chief Minister Yogi Adityanath while directing to provide quality and job-oriented education to the students of higher education said that universities should prepare innovative courses in Nursing, Pharmacy, Bio-Chemistry and Bio-Technology so that in future the challenge of epidemics like Corona will be met. can be dealt with. According to a government statement, the Chief Minister said that in order to strengthen health services, universities should focus on preparing new courses in Nursing, Pharmacy, Biochemistry and Biotechnology, so that the challenge of epidemics like Corona in future can be dealt with. able to
On Monday, a presentation was made before the Chief Minister at his official residence by the Higher Education Department regarding the operation of new state universities, construction of buildings and their establishment of state colleges and establishment of private universities. He said that a competitive environment should be created in the field of higher education so that "we can get talented manpower and the courses should be decided by all the universities in the context of the present circumstances and the challenges of the future". New subjects should also be included as per the requirement.
CM Yogi Adityanath gave these instructions
CM Yogi said that for the establishment of private universities, the proposals that fulfill the conditions set by the government should be approved as per the requirement. In a presentation to the Chief Minister, Additional Chief Secretary Higher Education Monica S Garg told that the process of setting up three new state universities in Saharanpur, Azamgarh and Aligarh is being done expeditiously. Deputy Chief Minister Dr Dinesh Sharma, Minister of State for Higher Education Neelima Katiyar, Chief Secretary RK Tiwari and many prominent officers were present in the meeting.
In another review meeting related to the Police Department, Chief Minister Adityanath has directed to complete the construction works in a time bound and quality manner while setting priorities in relation to the construction of barracks, investigation rooms and hostels in police stations and police lines in the districts. He has emphasized on ensuring arrangements for doubling the training capacity in police training schools.