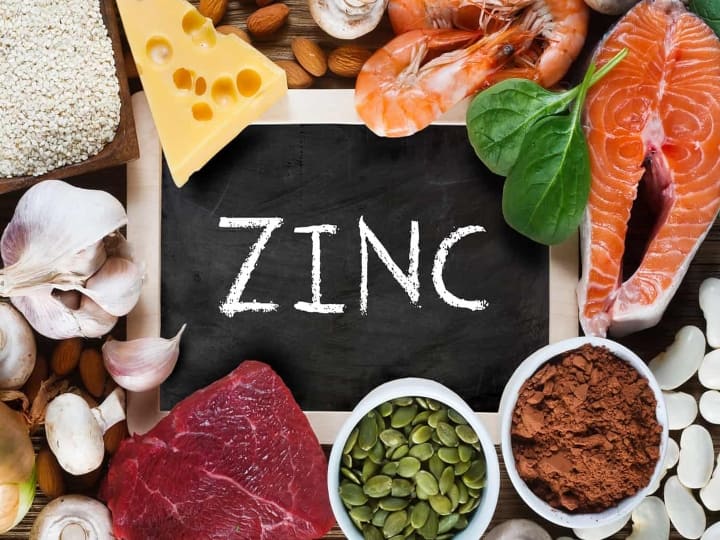 Zinc Deficiency: Zinc is one of the essential nutrients to keep the body healthy. Zinc also helps in making immunity strong. From controlling blood sugar level, zinc is also very important for heart, skin and hair. Jing also plays an important role in wound healing and DNA formation. Our body does not make zinc on its own, but you can fulfill the deficiency of zinc to a great extent through diet (Foods For Zinc). Know what are the symptoms of zinc deficiency in the body and what things you can do to make up for zinc deficiency.
Zinc Deficiency Symptoms
1 – You lose weight
2 – Loss of taste and smell
3 – Impact on mental health
4 – Feeling too weak
5 – Hair loss
6 – Delayed wound healing
7 – Frequent diarrhea
8 – Loss of appetite
Natural Food Source Of Zinc
1- Egg Yolk – You will get plenty of zinc in egg yolk. Many people do not eat the yellow part of the egg, but you should eat it to meet the deficiency of zinc. Zinc, calcium, iron, phosphorus, vitamin B12, thiamine, vitamin B6, folate and panthenonic acid are found in the egg yolk.
2 – Peanuts – You can also eat peanuts to meet the deficiency of zinc. Peanuts also contain iron, potassium, folic acid, vitamin E, magnesium and fiber.
3 – Mole – Use sesame seeds to meet zinc deficiency. Sesame contains elements like zinc, protein, calcium, carbohydrates and B complex. It also contains a good amount of folic acid.
4 – Garlic – Zinc is also found in garlic. If you are deficient in zinc, you should eat a clove of garlic every day, due to which nutrients like vitamins A, B and C, iodine, iron, potassium, calcium and magnesium reach the body.
5 – Mushroom – In case of zinc deficiency, include mushrooms in the diet. Calcium, potassium, phosphorus and many essential proteins are found in mushrooms.
6 – Watermelon seeds – There are many benefits of eating watermelon seeds. Zinc, potassium and copper are found in abundance in them. Eating watermelon seeds strengthens immunity and maintains blood sugar level. Wash and dry the watermelon seeds when you are in season and include them in your diet.
7 – Cashew – The body gets many benefits by eating dry fruits. Cashews are rich in zinc, copper, vitamin K, vitamin A and folate. Cashews are also a great source of mono and polyunsaturated fatty acids. Apart from keeping the heart healthy and making good fat, cashew helps in controlling your blood pressure.
8 – Yogurt – Curd is very healthy for the stomach. Yogurt contains good bacteria, which boosts immunity and strengthens digestion. Yogurt also contains a good amount of zinc. You must eat curd.
9 – Legumes – A sufficient amount of zinc is found in legumes. Beans, beans or other legumes can be included in the food. Legumes are a good source of zinc. They are low in fat and calories, while protein and fiber are found more.
10 – Chole – Chickpeas are also a good source of zinc. You can include white chickpeas in your diet. They are rich in fiber, antioxidants and other nutrients. To meet the deficiency of zinc, you can eat chickpeas by boiling them or making vegetables. Apart from this, gram and masoor dal are also good sources of zinc.
Disclaimer: News Daily India does not confirm the methods, methods and claims mentioned in this article. Take these only as suggestions. Before following any such treatment/medication/diet, consult a doctor.