Happiness is going to come once again in the Kapoor family. Alia Bhatt and Ranbir Kapoor are all set to welcome their first child. When Alia shared good news on social media, family, friends and fans started congratulating her on social media. Actress Neetu Kapoor is about to become a grandmother. She is also very happy with this news. After this news came to the fore, she has posted a special post by sharing an unseen picture of her mother-in-law i.e. Raj Kapoor and Krishna.
Neetu Kapoor is very active on social media. Ever since she got the good news share of becoming a grandmother, she is very happy. After congratulating her with a special picture of daughter-in-law Alia Bhatt and son Ranbir Kapoor, she shared a picture of her mother-in-law Raj Kapoor and Krishna, which is going viral.
Neetu has shared a black and white picture of her mother-in-law, in which both are looking quite simple. Both are seen smiling in the picture. With this special picture, she wrote- 'With all their blessings'. Through this post, somewhere she is trying to say that all the good news that has come today has happened with her blessings.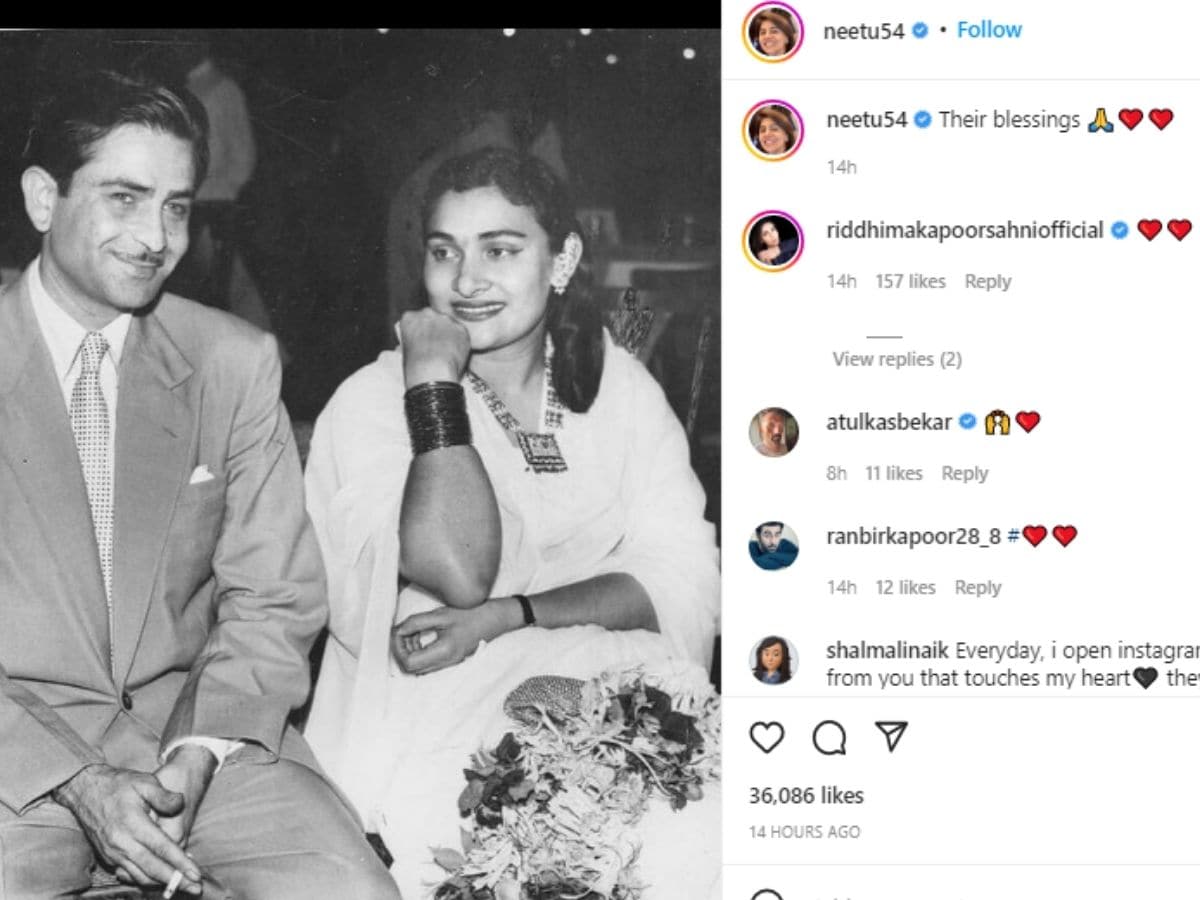 Both fans and friends are reacting to this post of Neetu. Everyone is congratulating her once again.
Let us tell you that recently Alia Bhatt gave the good news of pregnancy to the fans through an Instagram post. She had shared two photos, with which she had brought this news to the fans. In the first picture, she was seen lying on the bed. The monitor is visible on the side, on which the red heart emoji is made. During this his sonography was going on. Alia's happiness knows no bounds after seeing the baby on the screen. At the same time, lion, lioness and child are seen in the second photo.