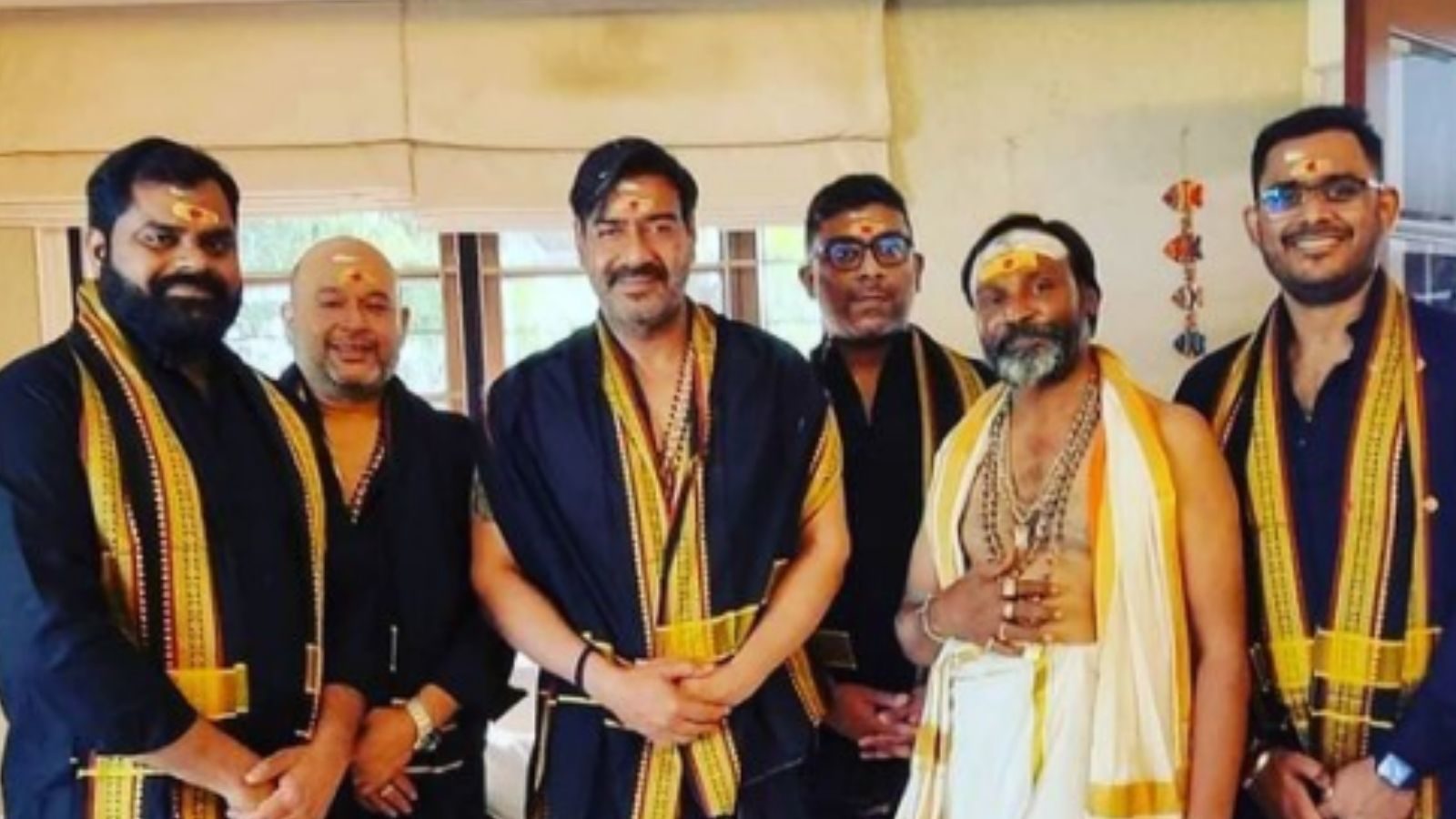 Ajay Devgan, who has worked in films since the 90s, still wins the hearts of people with his style and his appearance. Ajay is one of the famous actors of Bollywood, who has special faith in God. He is often seen worshiping at Kali and Shani temples in Mumbai. The actor is going to be seen in the remake of a blockbuster film of South with Bollywood. Before the start of the film, Ajay has left for a visit to Sabarimala temple in Kerala, where he is going to see Lord Ayyappa.
Strict rules are being followed for a month
Ajay Devgn will visit Lord Ayyappa in the temple today. According to a report in ETimes, the actor was following all the strict rules that have to be followed before going there for the pilgrimage to Lord Ayyapa for the past one month.
What is 'Vratham'
According to the official website of the temple, the pilgrimage to Sabarimala is about a test of the senses. The pilgrims are expected to lead a simple pious life known as 'Vritham' for the successful completion of the pilgrimage.
Wearing black clothes, not cutting hair and beard
A source in the report says that Ajay followed certain rituals required for a month. He was seen wearing black clothes. He didn't cut his hair or nails for a month and he didn't even shave. However, no official response has been given by Ajay Devgan on this.
She is active in Bollywood since last 31 years.
Let us tell you that for the last 31 years, he is active in Bollywood and is doing more than one film. He had proved in the early days of his career that he is a tall race horse and he did more than one good film from the beginning. But there comes good and bad phase in every actor's career and Ajay Devgan also faced rejections in the initial days. On the occasion of National Youth Day, he has written a letter to 20-year-old Ajay Devgan.