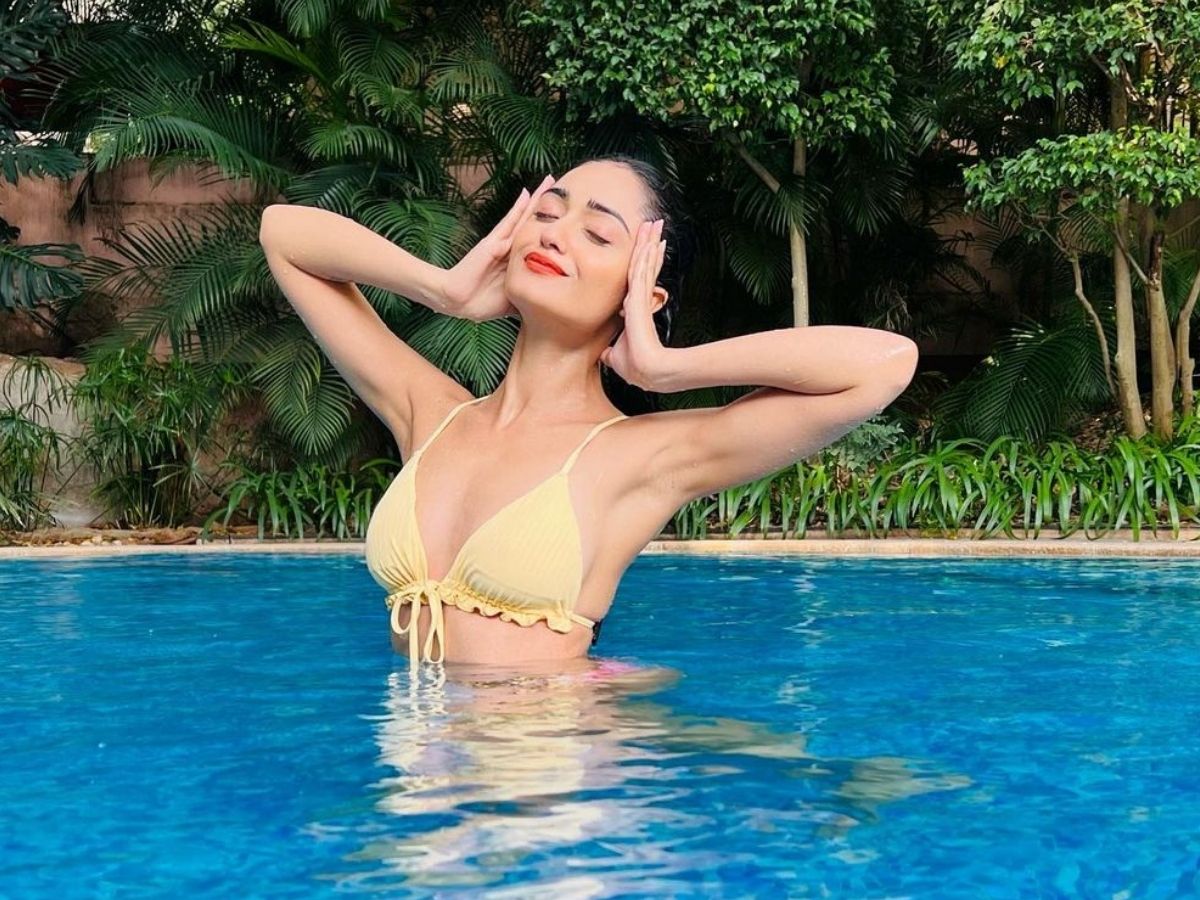 Actress Tridha Choudhary, who became famous with the web series 'Ashram', is enjoying a holiday in Bangalore these days. In the midst of the blast of the third part of 'Ashram', she has created a social media panic by sharing such a photo of her, in which the user has started getting jealous after seeing her beauty and has also commented for her. She is in the headlines because of her latest photo (Tridha Choudhury Latest Photos).
In the photo that surfaced on social media, Tridha can be seen posing in the pool, to which there is no answer to her beauty. Sharing her sizzling picture, she wrote, 'Oh Bangalore… you revived me.' After this, there was a flurry of comments on the post of the actress.
One user wrote, 'You are very beautiful.' Another wrote, 'I intend to burn so many with my beauty'. The third wrote, 'Japanam'. The fourth commented funny, 'Set the water on fire too'. Similarly, people are commenting a lot on their photos.
Let us tell you that this is not the first time that Tridha Chaudhary has created panic on the internet with her beauty. Even before this, she has been seen sharing her bold pictures. Those photos of him get millions of likes.
Fans also eagerly wait to get a glimpse of the actress. In the web series 'Ashram' (Tridha Choudhury in Aashram), any photos or videos of Tridha, who became famous by doing intimate scenes with Bobby Deol, come on social media, then it becomes viral within minutes. Her latest picture has got more than 10 thousand likes in just one hour and fans are commenting a lot on it.
Apart from OTT, Tridha Choudhary has also rocked Bhojpuri with Pawan Singh. She worked with Pawan Singh in the music video 'Babuni Tere Rang Mein' on Holi. In this, her style was also well-liked. After doing this video, she has got a great fan following among Bhojpuriya audience as well.
(Photos- Tridha Chaudhury)