[ad_1]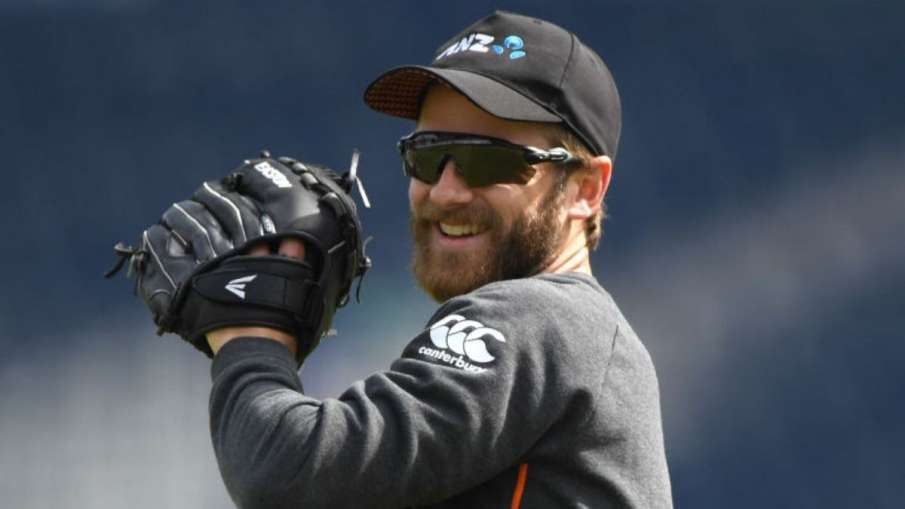 New Zealand captain Kane Williamson, one of the best batsmen in the world, is celebrating his 31st birthday today. Kane, who became the captain of the Kiwi team in 2016, is playing his role well and taking his team to the heights. Cricket pundits say that Kane Williamson is one of the finest batsmen given by the Kiwis. Recently, New Zealand became the world champion by defeating India in the final of the World Test Championship under the captaincy of Kane Williamson. This title match was played in June.
Read here unique facts about Kane Williamson that you probably did not know-
1) Williamson loves surfing as much as he loves cricket. He lives near White Sand Beach in Tauranga, which is also his birthplace. Surfing is his favorite hobby, when he is away from cricket he likes to surf with his friends.
2) Kane Williamson's entire family is associated with the sports world. His sisters play volleyball and his cousin Dan Quiver plays for the Central Districts.
3) Trent Boult and Kane Williamson are neighbors and Doug Bracewell and Kane are childhood friends.
4) Kane Williamson loves to play rugby. As a child, Kane used to play rugby. He has also played basketball and became the Most Valuable Player in the year 2005.
5) In 2014, when 32 children were killed in a terrorist attack in a school in Pakistan, Kane Williamson donated the match fees received in the ODI series against Pakistan. He had given that money to the victims' families of Pakistan.
6) Williamson scored a century against India on his Test debut. After a year and a half, he got the opportunity to play the second Test match. In 2012, South Africa scored 389 runs in Wellington. New Zealand's score in that match was 32/3. Then Williamson first scored a century and got the match drawn. This innings is counted among Williamson's best innings.
7) Kane took command of New Zealand at the age of just 17 in the 2008 Under-19 World. Under his captaincy, the team reached the semi-finals but lost to Virat Kohli's team India. India was also the winner of that tournament.
Kane Williamson has scored 6173 runs in ODIs for New Zealand and his average is 47.48. He comes fifth in the list of highest run scorers for New Zealand in ODI cricket. He also has 13 centuries to his name.
The Kiwi captain has 15208 international runs to his name. He has scored 37 centuries.
🔹 15208 international runs
🔹 37 centuries
🔹 #WTC21 winning captain

Happy birthday to @BLACKCAPS skipper Kane Williamson. pic.twitter.com/Ran4OshW88

— ICC (@ICC) August 8, 2021
Secret behind Kane's success? How does he deal with failures? 🤔

Hear from the man himself! 🗣️#HappyBirthdayKane #OrangeArmy #OrangeOrNothing pic.twitter.com/JNLQblnSSt

— SunRisers Hyderabad (@SunRisers) August 8, 2021
A glorious journey in orange, filled with crucial knocks, an IPL trophy, and an Orange Cap! 🧡#HappyBirthdayKane #OrangeArmy #OrangeOrNothing pic.twitter.com/i9xz0YHAII

— SunRisers Hyderabad (@SunRisers) August 8, 2021
𝗞𝗮𝗹𝗺. 𝗞𝗼𝗺𝗽𝗼𝘀𝗲𝗱. 𝗟𝗲𝘃𝗲𝗹-𝗵𝗲𝗮𝗱𝗲𝗱.

Happy Birthday, Kane mama 🧡#HappyBirthdayKane #OrangeArmy #OrangeOrNothing pic.twitter.com/CcyZPsY7Po

— SunRisers Hyderabad (@SunRisers) August 7, 2021
#OnThisDay | Happy Birthday to the one and only Kane Williamson! To celebrate enjoy some of his best shots from the 251 (his highest Test score) he made against @windiescricket last summer. pic.twitter.com/tVYn4PDbBY

— BLACKCAPS (@BLACKCAPS) August 7, 2021
[ad_2]

Source link