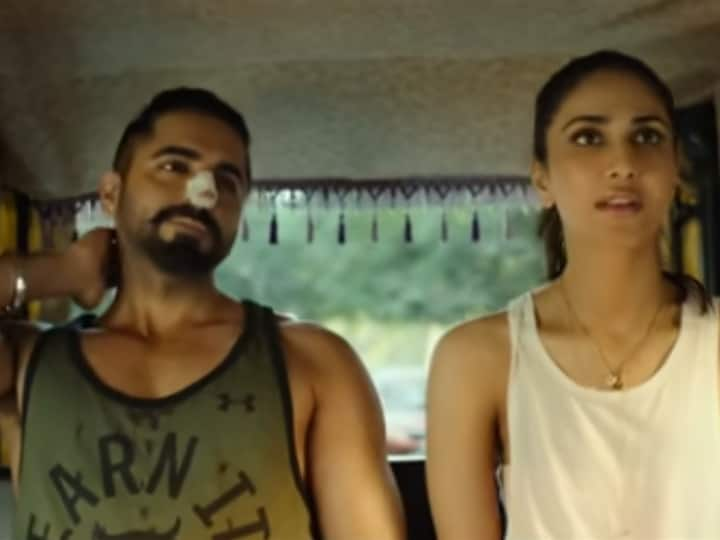 Vaani Kapoor Shared BTS Video: Bollywood actress Vaani Kapoor is in the news these days for her film 'Chandigarh Kare Aashiqui'. She is playing the role of a trans woman in this film. Actor Ayushmann Khurrana will be seen in the lead role with her. The trailer of the film is quite bang on and people are liking it a lot. Meanwhile, the actress has shared a BTS video of this film on her social media account. In which she is seen having fun with Ayushmann. Not only this, the members of the team are also seen sharing special things related to the film.
Vaani Kapoor shared the video
The video shared by Vani is during the making of the film Chandigarh Kare Aashiqui. In this video, team members including Ayushmann Khurrana, director Abhishek Kapoor are sharing their experiences. Ayushmann says, "This is a very special film because it is based on a subject that people shy away from talking about. These are very sensitive issues." He said that Chandigarh has not been explored much, I grew up in Chandigarh, so I can give that flavor to it. Along with this, he also shows the shop where he used to come to have coffee with his father.
At the same time, Vaani Kapoor said that this is a very light-hearted happy film which also gives a very serious message. director Abhishek Kapoor told that the film has also been named on the advice of Ayushmann Khurrana. Ayushmann and Vaani's pairing is looking very good in the film, this film will prove to be a bonanza.
Chandigarh Kare Aashiqui is the story of a young man named Manu who runs a gym. He falls in love with Vaani Kapoor, who conducts Zumba classes at the gym, but the twist in the story comes when he learns that Vaani is a trans woman, after which his senses are blown away. this movie Ready to knock on the big screen on 10th December.