[ad_1]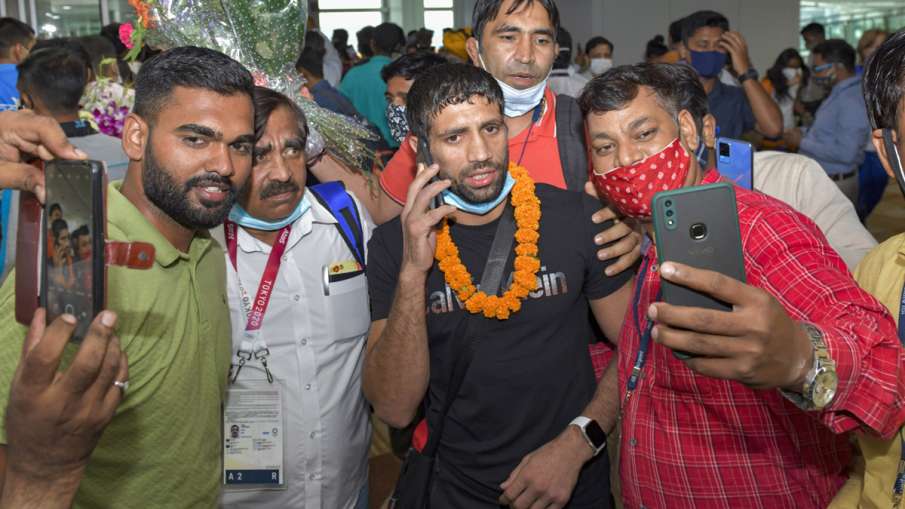 New Delhi. Wrestler Ravi Kumar Dahiya, who won a silver medal in the men's 57kg freestyle category, was given a warm welcome on his arrival here from Tokyo. Ravi arrived at the Indira Gandhi airport along with other Indian Olympic contingent members. The seven medal winners at the Tokyo Olympics will be honored at the Ashoka Hotel.
Several fans of Ravi arrived at the airport with Indian flags and welcomed the Indian wrestler.
Fans had thronged Ravi's village in Nahri village of Haryana's Sonepat district in large numbers and all were eager to catch a glimpse of the wrestler.
People came with bands at the airport and played various songs.
As soon as Ravi reached the airport, people made us proud of you and shouted Bharat Mata ki Jai. People gave him bouquets of flowers.
[ad_2]