[ad_1]
New Delhi. Business opportunities- If you are planning to start your own business then you have a great opportunity. Actually, this opportunity is being given by Avantika Gas Limited, a joint venture company of GAIL and HPCL. Let us tell you that the company is expanding its network of CNG pumps. In such a situation, you have a good chance where you will be able to earn money by opening a CNG station. Let us tell you that this is a very profitable business, in this you can earn lakhs of rupees every month.
In fact, the demand for CNG cars has increased amidst the ever-increasing prices of petrol and rising levels of pollution. In such a situation, Avantika is opening new CNG pumps in many cities. For this, applications have been invited by the company. Let's know everything about it…
New CNG stations will open in these cities
According to Aavantika Gas Ltd, the company is opening CNG stations in Indore, Ujjain, Pithampur, Mhow and Gwalior. The company is looking for a candidate for its dealership. That is, if you want to open CNG stations in these cities of Madhya Pradesh (MP), then you can apply.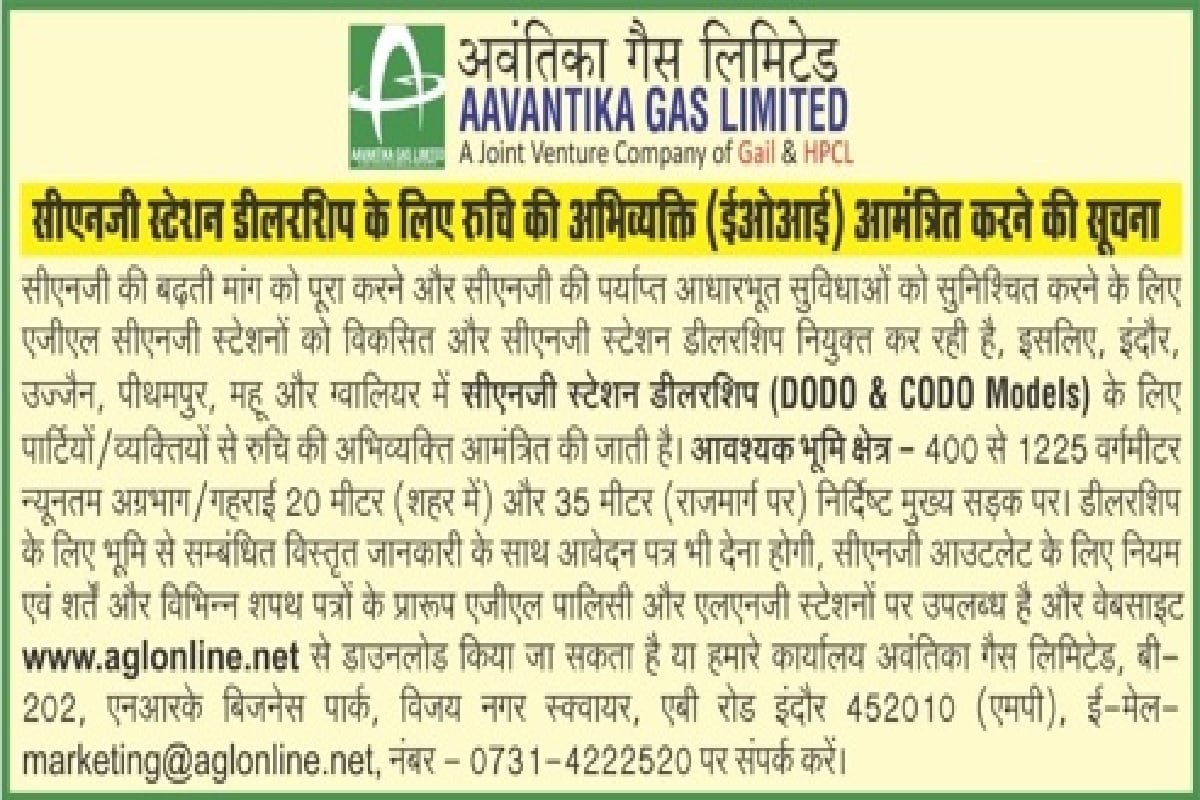 Know who can apply?
The CNG station can be opened by the same person or party who has a plot of land from 400 to 1225 sq.m. This plot should be connected to main road. Its depth should be 20 meters (in the city) and 35 meters (on the highway). You can also take the land on lease. However, for this you will have to take NOC from the plot owner and get an agreement made. Apart from this, the age of the applicant should be between 21 to 60 years.
Know where and how to apply?
As per the information given on the website of the company, the terms & conditions and formats of various affidavits for CNG outlets are available on AGL policy and LNG stations and can be downloaded from website www.aglonline.net. Also the office of Avantika Gas Limited, Indore can be contacted.
[ad_2]