[ad_1]
New Delhi. Flight from Delhi to Jabalpur Madhya Pradesh has started on Friday. Regular flights will continue from here, so that people will be able to travel by air. On this occasion, Union Civil Aviation Minister Jyotiraditya Scindia and Minister of State General V.K. Singh (Retd) (Gen. VKsingh) was also present along with the Secretary, Ministry of Civil Aviation, Pradeep Kharola. Virtually flagged off IndiGo flight for Jabalpur-Delhi sector. Along with this, Madhya Pradesh Chief Minister Shivraj Singh Chouhan was also present virtually. Apart from this, the first flight from Delhi to Bhavnagar has also started.
Union Minister for Civil Aviation Jyotiraditya Scindia said that aviation, which was a distant dream for common people, is now becoming accessible to all. Jabalpur is one of the most important cities of Madhya Pradesh, this city has the potential of many opportunities for different sectors. From today, Delhi and Mumbai flights for Jabalpur have started. Additional connectivity from Indore and Hyderabad will start from August 28. In the last 35 days, 44 new flights have started in Madhya Pradesh, out of which 26 aircraft movement is connected to Jabalpur only.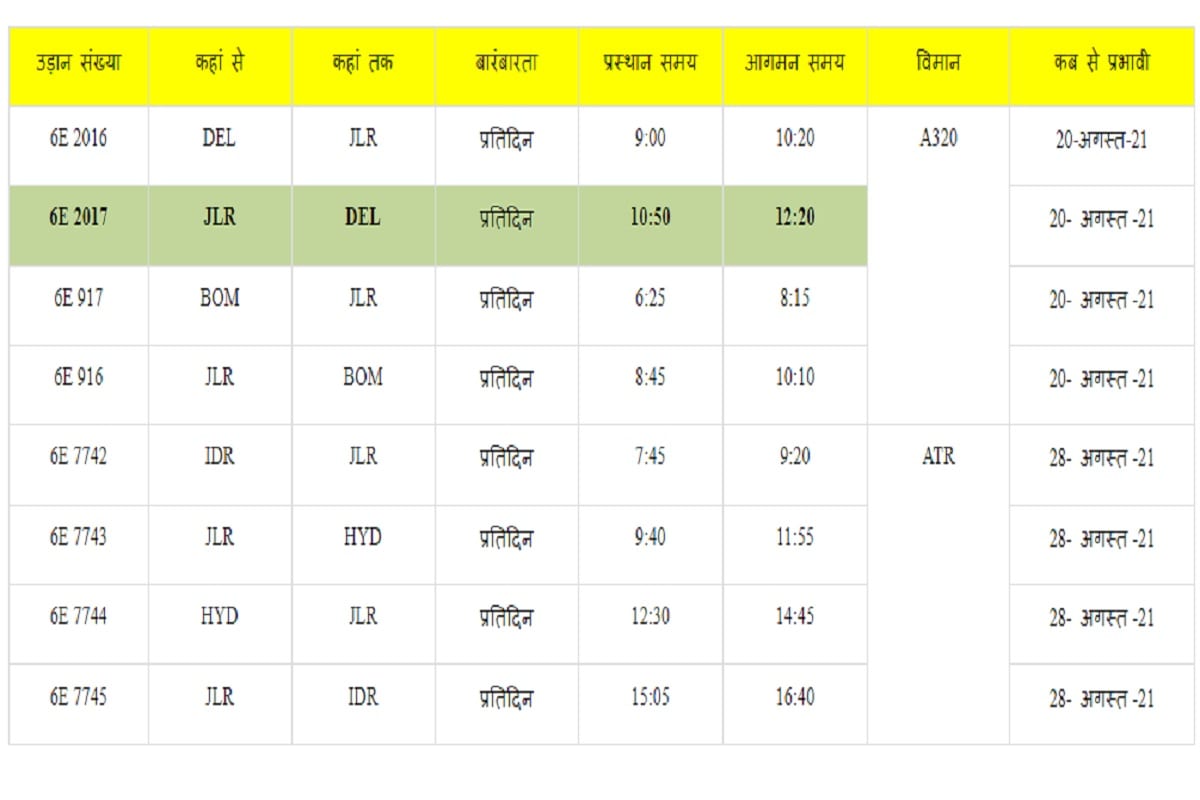 Jabalpur flight schedule.
A scheme of Rs 421 crore has also been approved for the development of Jabalpur airport. Here a new terminal building of 10,000 square feet will be constructed, a new ATC tower and runway expansion for large aircraft will be done from 1950 to 2750 meters.
[ad_2]