[ad_1]
Google Doodle: On the occasion of 107th birth anniversary of India's first female pilot Sarla Thukral, Google today paid tribute in a unique way by making a doodle in her honor. His historic achievement has been shown in this doodle. Sarla Thukral made history by flying a plane in the year 1936 at the age of just 21. Artist Vrinda Zaveri has prepared this doodle made in her honor.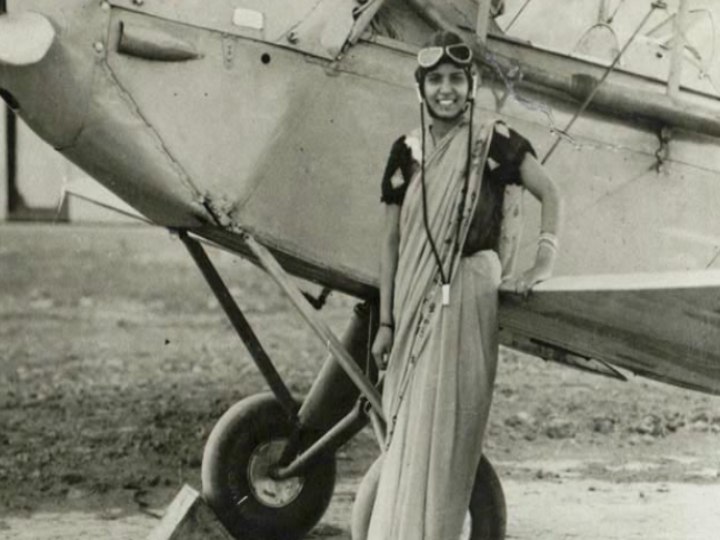 Google said, "Sarla Thakral has left behind a great example for all the women of the country. This is the reason why we have dedicated this doodle to her on the occasion of her 107th birth anniversary this year." Also Google said, "At the age of 21, wearing a traditional sari, Sarla Thakral made her first flight alone by stepping into the cockpit of a small two-winged aircraft. With her aircraft, she touched the heights of the sky. A new history was created Let's know about Sarla Thakral.
Born on 8 August 1914 in Delhi
Sarla Thakral was born on this day on 8 August 1914 in Delhi. After which she later went to Lahore (Pakistan). Her husband Captain PD Sharma was an airmail pilot. Inspired by her husband, Sarla Thakral started training to become a pilot. When Sarla Thakral first flew a small two-winged plane in 1936, she was 21 years old and the mother of a four-year-old daughter.
This historic achievement of Sarla Thakral was just the beginning and it did not stop here. As a student of Lahore Flying Club, she also managed to get a pilot's license by completing 1,000 hours of flight time. She was also the first Indian to do so.
Thakral could not become a commercial pilot due to the second world war
Sarla Thakral's husband Captain PD Sharma died in a plane crash in 1939. After the death of her husband, Thakral decided to become a commercial pilot and started his preparations for it. But due to the ongoing Second World War at that time, she could not progress in it and her dream of becoming a commercial pilot remained incomplete. Sarla Thakral then studied fine art and painting from Mayo School of Arts, Lahore. It is now known as National College of Arts.
India returned after partition in 1947
After the India-Pakistan partition in 1947, Sarla Thakral returned to India. Staying here in Delhi, he continued his work of painting and later made jewelry and dress designing her career. In the year 1948, she married RP Thakral for the second time. She died on March 15, 2008.
[ad_2]