[ad_1]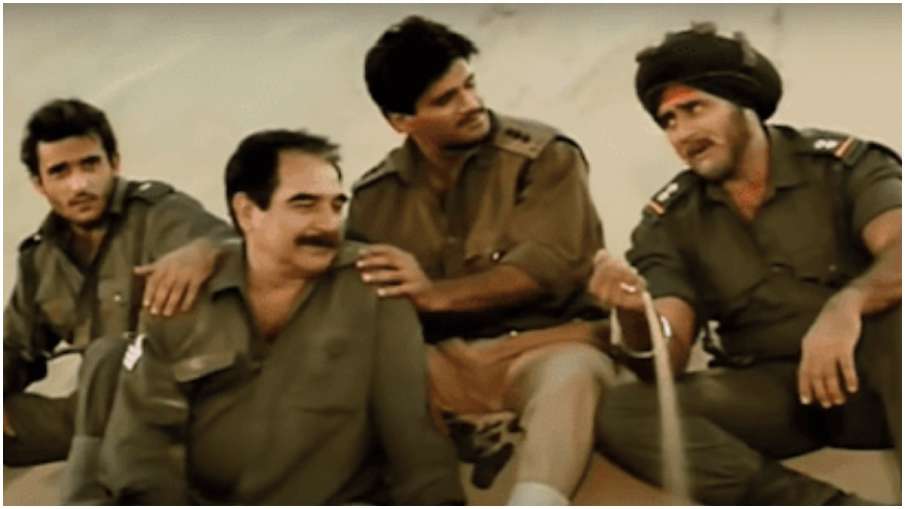 There are many such songs filled with the spirit of patriotism in Bollywood, which have climbed the lips of the people. After listening to them, my heart gets filled with enthusiasm. These include many famous songs like 'Sandesh Aate Hain', 'I Love My India' or 'Maa Tujhe Salaam'. Patriotism is reflected in all these songs. Today we are going to tell you about patriotic songs, by listening to which you can celebrate this Independence Day.
10 patriotic Bollywood songs
O people of my country
We all remember Lata Mangeshkar's 'Ae Mere Watan Ke Logon' and there is hardly anyone whose eyes have not moistened hearing this song.
Colour my clothes saffron
This song from Ajay Devgan's film The Legend of Bhagat Singh (2002) is both emotional as well as filling.
let's go we're happy
This song from Dharmendra and Priya Rajvansh's film Haqeeqat (1964) remembers the martyrdom, bravery and pain of our soldiers during the Indo-China war.
oh my dear country
This song from the movie Kabuliwala (1961) brings out the love for the country and the pain of distance from loved ones in a wonderful way.
Vande Matram
This song from the novel Anandamath by Bankim Chandra Chattopadhyay has been instilling a sense of patriotism in the hearts of Indians over the years.
where to put gold on
This song from the 1965 film Sikander-e-Azam is a reminder of the glorious history of India.
messages come torment us
This song has made a place in the hearts of the soldiers of the Indian Army. Any Independence Day event seems dull without this song.
rang De Basanti
Aamir Khan's film 'Rang De Basanti' was very much liked by the youth. This movie created a new sense of patriotism.
mother salute you
'Maa Tujhe Salaam' is a very beautiful song in the voice of AR Rahman. On this Independence Day, you can express your patriotism by listening to this song.
I Love My India
The song 'I love my India' from the movie 'Pardes' is very good. This movie of Shahrukh Khan and Mahima Chaudhary was a super hit. The song is sung by Hari Haran, Kavita Krishnamurthy and Shankar Mahadevan.
Such is my country
The film 'Veer Zara' was released in the year 2004. It starred Shah Rukh Khan, Preity Zinta, Rani Mukerji, Amitabh Bachchan, Hema Malini and Manoj Bajpayee in the lead roles. The song 'Aisa Desh Hai Mera' from the film is sung by Lata Mangeshkar and Udit Narayan.
[ad_2]